3 Ways To Improve Mixed-Use Assets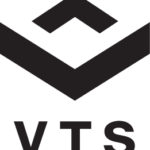 Mixed-use developments have become quite popular in recent years. Here are 3 strategies that mixed-use asset owners can use to boost the appeal of their properties, and make them places that are attractive to live, work, and play.
1. Food is central
Food is an essential, because it is something that is e-commerce-proof, and draws traffic at all times of the day.
Fast-casual chains are all the rage right now. Fueled in large part by the influence and success of Chipotle Mexican Grill, these are concepts that serve higher-quality eating choices, with a focus on entertainment as well. Some notable chains that are making some inroads right now are, Freebirds World Burrito, upper-scale burger chain Shake Shack, and Tokyo Joe's, an Asian variation.
Finer dining is also very big right now, especially with the celebrity-chef movement. Mario Batali, Gordon Ramsay, David Chang, and others, have concepts in various locales that draw major traffic.  
There are also food trucks that can be parked nearby the properties that serve a variety of cuisines and are gaining in popularity in virtually every major city in the country. Many of them are destinations for people all around a metro area.
All of these eatery venues make for a better environment for owners because they draw traffic that otherwise wouldn't be coming to a mixed-use property.
2. Finding the balance of national and local
Meanwhile, traditional retail, though it gets criticized because it is not e-commerce proof, is still an important component of a mixed-use asset.
Despite the power of Amazon.com and Zappos, people still like to shop in person.
One draw is local vendors that provide goods that are unique to a particular community. These provide something special or personal that generally can't be ordered online, at least all that easily. One concept that has resurged is independent record stores — after all people like to physically look at the vinyl records they are buying. There are also independent clothing outlets that cater to local tastes carry goods that the major chains might not offer.
That being said, people still like the convenience of major chain stores, especially, upscale grocery outlets, like Trader Joe's and others, to look at things they want to buy. It also doesn't hurt to have successful apparel chains, such as Anthropologie, who are doing something different from the run-of-the-mill big-box chain. Additionally, everyone needs to visit a drugstore every now and then, or a convenience outlet.
3. Foster a community
Finally, getting the open spaces right is also important. They give people a chance to socialize, and linger, with friends, family, and the other tenants in the residential and office units that are usually above the eateries and stores.
Often these areas, associated with the restaurants and shops, have WiFi, and places for people to work and gather socially. The open spaces are also good places to have live events, such as music and community meetings, which also attract traffic that a mixed-use property wouldn't normally receive. There is also the opportunity for outdoor recreation, such as volleyball, or soccer areas, and playgrounds where children can exercise, while adults can either socialize or get work done.
Mixed-use properties need to be curated, and the addition of experiential retail, food, and other offerings, make them more attractive for places to live and work.
Vibrancy will only increase the amount of interest that above tenants have to either live or work in a mixed-use property.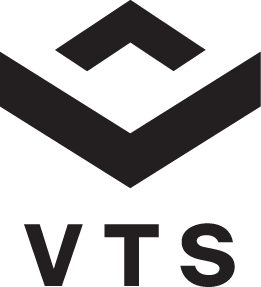 Ian Ritter is a veteran business journalist who has covered the retail and commercial real estate industries for more than a decade. He has held high-level editorial positions at GlobeSt.com and was formerly an editor at the International Council of Shopping Centers magazine SCT. He is a regular contributor to VTS' blog and is also online content manager for the engineering firm GRS Group's blog. Over his career, Ritter has written for several publications and holds a Master's degree in Journalism from Columbia University.