4 Food Trends Playing a Major Role in the Future of Retail CRE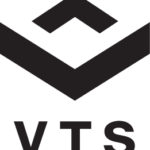 Get this. People spend five hours per week looking at food posts on social media, on average. Meanwhile, they only cook food four hours a week.
This, and plenty of other information, is available inrecent reportpublished by JLL on the global food industry and how it is reshaping commercial real estate and overall eating trends in general. The study,Global Food Trends 2018, hits home how intrinsic food concepts and trends are to experiential retail, which is changing the face of this commercial real estate sector.
Read on for a few of the key trend highlighted by the report, and how these will impact malls and other types of shopping centers, driving more traffic to these properties and shaping consumer interaction.
1. Food Halls
Food halls won't work everywhere, according to anNPD analyst, but that doesn't mean there aren't several examples of these that have filled large, vacant spaces landlords needed occupied. And some have been around for quite a while in dense urban settings, such as New York City's Chelsea Market and Grand Central Market, in Los Angeles.
JLL singles out Italian-themed Eataly, which got its roots in Manhattan in 2007. It has since expanded internationally, to 28 locations, and islooking at going public.
Says JLL about the overall trend: "Food halls please the crowds because they have 'something for everyone' in a way that restaurants struggle to do without losing authenticity." Plus, they also double as grocery stores, with many having take-home items for sale.
2. Going Local
Another thing being seen more in the sector, JLL points out, is the use of local concepts. Consumers are attracted to locally sourced foods, and see this approach as being more environmentally friendly with less of a carbon footprint. Patrons also experience hometown pride supporting businesses where they are from.
Consulting firm RSMsaidthat locally owned establishments are taking a bite out of the casual-restaurant business, pointing out that many prefer local and regional flavors, such as barbeque in particular cities, as well as nearby seafood, instead of cookie-cutter concepts that can be found anywhere across the country.
3. A Side of Entertainment
Another trend that JLL points out is entertainment mixed with dining, including works of art, gaming and other forms of tech and theaters.Augmented realitycould also be more prevalent in the future of food.
One augmented example that JLL touches on isMad Rex, in Philadelphia, which occupies an 8,500-square-foot space in the Fishtown neighborhood with a post-apocalyptic theme. Diners can cook their own steaks on lava rocks and slurp alcoholic beverages through "IV tubes," while watching different performances.
4. The Future – Big Data
JLL thinks consumers could see more uses ofbig databy restaurant operators in the future. It is already reportedly making an impact on food supply chains.
One example so far in the works by a restaurant chain is that of Washington, D.C.-basedDickeys Barbeque Pit, which has about 550 locations across the country. The use of big data helps chains with site selection, labor efficiency and even shaping the menu, based on researched customer preferences. In the case of Dickey's this can also reportedly lead to planning on how a particular restaurant needs to perform for dinner depending on the success of lunch service.
With all of thepost-holiday store-closure announcements, these food developments are good news for retail real estate landlords. Now, that doesn't necessarily mean that apocalypse-themed, augmented-reality restaurant-entertainment concepts are going to start popping up across the nation, filling up vacancies left by former Sears stores. But new concepts are always welcome in the evolving retail world, especially ones that garner traffic and get people to brick-and-mortar venues and away from their computers and other devices when choosing to shop.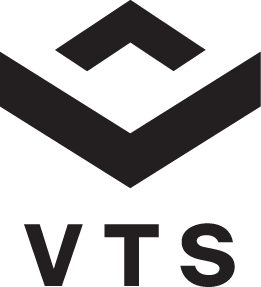 Ian Ritter is a veteran business journalist who has covered the retail and commercial real estate industries for more than a decade. He has held high-level editorial positions at GlobeSt.com and was formerly an editor at the International Council of Shopping Centers magazine SCT. He is a regular contributor to VTS' blog and is also online content manager for the engineering firm GRS Group's blog. Over his career, Ritter has written for several publications and holds a Master's degree in Journalism from Columbia University.