4 Must-Attend 2018 PropTech Conferences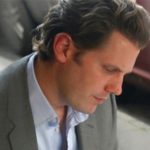 Founder, The Digital Marketing Bureau
I have been compiling a comprehensive list of property and PropTech conferences around the globe in 2018, and boy, it's been a big job. I think we're looking about 70 events already, and info on more is arriving in my inbox every day.
With so many to choose from, and no way of any of us being able to get to all of them, here are what I believe are four of the most valuable and important conferences of the year.
By no means are these the only ones which are worth your consideration or time, but I will say that these four have broad vision, innovation at their heart, and offer all property professionals from around the world a vital opportunity to learn what they need to know to get them to where they want to be.
1. MIPIM PropTech Europe
Wednesday 20th June - Thursday 21st June, Paris, France
If you only go to one event this year, you'd better make sure it's this one. 2018 is the inaugural year for MIPIM's new conference, dedicated exclusively to PropTech; this is off of the back of a hugely successful event in New York last year (book for the 2018 New York event here if you are interested).
Over 1,500 square metres of state-of-the-art space, more than 1,500 attendees will enjoy this year's best opportunity to meet the PropTech industry's key-decision makers and receive a priceless education in the current and future impact of technology on the property industry.
Over 1,000 companies will be represented, showcasing their innovative products, solutions and ideas, from more than 50 countries across the globe.
With a varied programme across two full days, there will be panel debates, keynote speeches, workshops, networking sessions and showcase presentations. On top of that, the first leg of the MIPIM Startup Competition will get underway; it's always a fascinating insight into which companies those who are in the know think are most likely to impact the world of property.
Personally, I can't wait for this one. It's the first true sign that property and technology are ready to work together and head towards a harmonious future. I'm fascinated to see what the hottest talking points are and, most importantly, desperate to get some hands-on playtime with the most exciting new innovations entering the market.
The promo materials for the conference say we're going to learn the 'unexpected values of PropTech' – this is a must-attend event for everyone from the worlds of traditional property and technology.
To register, head to the website. There's also still time to get in and showcase your startup at the event.
2. RICS Summit: The World Build Environment Forum
Monday 23rd April – Tuesday 24th April, London, England
Unlike MIPIM Paris, the RICS Summit doesn't give exclusive focus to technology, but RICS has proven itself an incredibly tech-forward organisation, so expect innovation to drive much of the conversation here.
The vast and varied conversations, across two days, will focus on the commercial strategies needed to harness the enormous potential of the 21st century's people and places.
The key themes are set to be collaboration in infrastructure, trade and knowledge networks; the "Fourth Industrial Revolution" and the role of intelligent technology in driving productivity; and global city co-operation.
This conference is on a truly global scale and takes it more than just the property industry to consider the world's built environment. That is to say, what is the function of a city, and is that changing before our eyes? How can global cities better work together to benefit citizens from all nations? What role does the built environment play in mending the biggest issues affecting us and our planet, such as the climate change and the refugee crisis?
It's pretty deep stuff, and certainly worth two days of your time, even if you were to consider it nothing but a learning opportunity. The list of speakers already confirmed should be all it takes for you to grab yourself a ticket. Tesla CTO & Co-Founder, J.B. Straubel will deliver a much-anticipated keynote speech, and other speakers include Rohan Pradhan, Vice-president of Deliveroo; Guy Grainger, EMEA CEO of JLL; Maria Vassilakou, Deputy Mayor of Vienna; and Lisette van Doorn, Europe CEO of the Urban Land Institute.
You can book your place and see a full list of speakers on the conference website.
3. Builtworlds Summit
Wednesday 11th April - Friday 13th April, Chicago, USA
This conference will see 200 of the most highly regarded and influential CEOs, executives, and decision makers from across the globe's built industries debate and answer one question:
How will your company thrive in the face of disruptive change?
In an attempt to develop an answer, the debate will take in Smart Cities, Augmented and Virtual Reality, IoT and the Connected Jobsite, Artificial Intelligence, Robotics and the Next Generation Of Equipment, BIM, and Construction Innovation.
The speakers who are confirmed already include representatives from the Clean Energy Trust, PlanGrid, Matterport, WeWork, DroneDeploy, Architizer, Panasonic USA, and APTIM.
Also worth mentioning are The Maverick Awards. Presented at the Summit, The Maverick Awards honour and award those who have "had the guts, the vision, and the grit to follow their own path in the industry and have made a difference".
4. Future: PropTech London
Wednesday 2nd May, London, England
This one has to be recommended if only because it's the "most well attended global event dedicated to the technology innovation and digital transformation occurring in the wider Real Estate sector".
Over 1,200 delegates are expected to attend, among them representatives from the world's leading property companies, agencies, brokers, VCs and investors, all looking to connect with and learn about the PropTech industry.
The main theme of 2018's event will be "The Digital Transformation Throughout The Property Lifecycle". Discussions will take the form of panel debates, expert lectures, roundtable discussions, and brand showcases.
I will be hosting one of the stages, as will Emily Wright, the Global Editor of Estates Gazette, and speakers already confirmed include Professor Andrew Baum, property expert and author of PropTech 3.0, the first academic paper focussed on the PropTech industry; Lee Wainwright, UK CEO of Purplebricks; Anthony Slumbers, PropTech connoisseur and one of the UK's foremost writers on the industry; Natalia Karayaneva, Founder & CEO of Propy; and Magnus Svantegard, Global CPO at Datscha.
This event will take a truly holistic view of technology's impact on property and, as such, promises to be of great value for anyone with any interest or investment in the industry. However, in order to help everyone get the most out the conference, the timetable has been split across three distinct stages; residential, commercial, and innovation.
A great emphasis on collaboration at this event will come to a head with The PropTech Innovation Challenge, which will bring together "4 – 6 leading real estate companies for open collaboration with today's brightest startups".
There you have it. Four events to attend this year. I will certainly be doing my very best to be at all of them, so I hope to see some of you there!