4 Trends Shaping the Warehouse of Tomorrow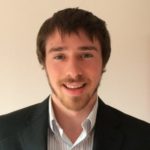 Demand from e-commerce is pushing up warehouse rents, and properties that may have satisfied tenants just a couple of years ago simply aren't measuring up to today's demands. And they certainly won't measure up to the warehouses of tomorrow.
JLL published a report on the futuristic trends shaking up industrial real estate. From integrated real time tracking systems to an increased demand for flexible land usage, warehouses across the country are evolving faster than ever before.
Here are four key trends shaping the warehouses of tomorrow.
1. Everything will be connected
From radios to automated vehicles, JLL said warehouses are implementing technology that connects everything through the Internet of Things. That means users will be able to see real time data on mobile devices, letting them do everything from keeping track of inventory to planning loading, picking and shipping routes across the warehouse.
This level of interconnection is also essential for tomorrow's generation of warehouse robots. Using a combination of the IoT and advanced robotics, the end goal is for warehouses to largely run themselves, with robots planning ever changing routes through the warehouse to respond to new orders as quickly and efficiently as possible.
JLL said these futuristic strategies have the potential to change how and where employees fit into industrial real estate. While far from realizing it's full potential, this process is already underway — select warehouses are using multi-lingual voice technology and picking robots to break down language barriers to make everything faster and more efficient. This combination of technologies allows robots to handle simple picking and sorting tasks entirely on their own while leaving the complex jobs to humans.
2. Higher ceilings, specialized flooring
Thanks to improving picking technologies, smart forklifts and e-commerce's booming growth, warehouses are under pressure to grow taller every year. In the 1990s typical warehouse clear heights measured 24 to 26 feet. Nowadays, tenants expect between 36 and 40 feet. Advances in lighting capacity, automation and fire suppression technology have made that dream a reality, and it's likely we haven't seen the end yet.
But not all of the emphasis is on the ceiling — warehouse floors are getting an equal amount of attention. To boost efficiencies, warehouses are opting to either have perfectly flat floors or purposely slanted floors. Flat flooring enables precise robotic picking and racking technology to function at its best, and slanted floors can help move goods both inbound and outbound. Moving forward, expect to see a greater emphasis on how warehouse flooring helps optimize the entire operation.
3. Healthier spaces
Warehouses consume massive amounts of energy. In the past much of that energy usage was not terribly efficient, but JLL's report shows that today more warehouses are implementing green initiatives to save energy and maximize profits.
Industrial buildings around the world are installing everything from solar panels to specialized roof cooling systems to become more energy efficient. Many warehouses are also taking advantage of clerestory windows, which cut energy costs by bringing in more natural light, and thermal glass to reduce heat transfer throughout the warehouse. There's a clear overlap between environmental sustainability and cost savings, so it's safe to say we can expect this trend to continue in the future.
At the same time, warehouses are becoming healthier for workers. From air quality sensors to temperature controls and proper lighting, modern warehouses are taking steps to improve workers' quality of life. These steps should help reduce labor turnover and limit costly liability issues, ultimately making warehouses safer and more profitable.
4. Flexible land use
As industrial tenants like Amazon continue to enjoy growing demand, JLL said it's becoming important that industrial landlords offer more than just warehouses. Given the dynamic nature of warehousing, which includes seasonal shifts in demand and temporary increases in space needs, larger tenants are beginning to expect the option to flexibly lease additional land.
That could mean anything from renting an adjacent lot to park trucks on to expanding the entire warehouse. While this is a developing dynamic, warehouse owners can cater to this need by acquiring more space than is needed for just the warehouse to ensure there is land for expansion or other uses later on.
Warehouses are evolving faster than ever before. The buildings themselves are getting bigger and the technology that binds everything together is unlocking new and exciting possibilities. While most large warehouses are already sophisticated operations, it would be a mistake to assume we've reached the summit. On the contrary, from increased automation and connection through the IoT to healthier spaces for workers and the environment alike, all evidence suggests the trend towards greater industrial sophistication is only going to accelerate.