4 Ways Strip Malls Are Reinventing Themselves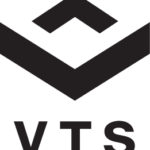 Strip centers (a.k.a. strip malls) are getting makeovers all across the country. Some of the changes will transform these developments, beyond the cookie-cutter collections of stores that are ubiquitous across the American landscape, into some valuable real estate.
The basics of a strip mall
It's no secret that many of these open-air malls have become blighted, vacant, and in serious need of an upgrade. But, there's a reason they once were so popular — their emphasis on convenience and locality makes them very attractive to landlords and consumers alike. As it turns out, they actually have more square footage than regional malls or super regional malls.
Generally, there are three classifications of strip malls:
Community centers

, which range from 125,000 to 400,000 square feet and count supermarkets, large discount stores, and big-box stores as tenants.

Neighborhood centers

, which are typically grocery anchored with convenience tenants, and range from 30,000 to 125,000 square feet.

Strip centers

, which are less than 30,000 square feet and consist entirely of convenience-based stores.
If you add all of these up, there are more than 100,000 shopping centers that people typically think of as a strip mall across the United States. Seeking an opportunity, some developers and municipalities are proposing lively ideas and redevelopments to breathe life into struggling strip malls, including:
1: Modernizing their retail offerings
The most direct way strip malls are staying relevant is by upgrading the quality of tenant — particularly the anchor tenant. The dynamics of retail have been changing, and strip malls are due for an upgrade. 
In a Denver suburb, for example, Loftus Development proposes the redevelopment of a blighted strip center into Ralston Creek North. Besides having some typical convenience tenants in the project, Loftus also wants to put a collection of fast-casual restaurants — and even a beer garden.
An organic grocer is planned for an aged strip mall in Maumee, Ohio. A restaurant is also on tap as well as some typical convenience retail. A Midwest developer remarked in ULI's Emerging Trends 2016 report, "Grocery store wars are in full swing with a push towards 'organics'-branded stores needing facilities of 20,000 to 25,000 square feet."
Since strip malls focus on convenience and location, offering these in-demand services is expected to drive new foot traffic.
2: Adding medical facilities
Many CRE landlords and developers are also introducing medical facilities into their retail locations. "Consumers' demand for convenient, flexible healthcare services, akin to the retail industry, is driving demand by physicians and health systems for real estate beyond the traditional hospital campus and medical office building complex," wrote Andrea Cross in Collier's 2015 Medical Office Outlook Report.
The result is that physicians and medical specialties — like urgent care centers and dialysis clinics — are opening in suburban shopping centers that are convenient for both physicians and consumers. Coupling these clinics with pharmacies, grocery stores, or eateries is a great way to capitalize on medically-driven visits.
3: Becoming mixed-use
Many strip centers are also experimenting with the idea of introducing apartments and residences into development.
Over in Washington, D.C., for example, MRP Development is building Rhode Island Avenue Center to transform the current strip mall into a mixed-use development that would contain 1,550 residential units, as well as up to 200,000 square feet of retail. In nearby Chevy Chase, Md., a strip mall is poised to become a mixed-use project with multifamily, restaurants, and shops.
Another city, Provo, Utah, has a proposal to turn a strip center into a mixed-use scheme. This would combine retail with multifamily housing.
4: Integrating public transport
Then there is also the burgeoning movement of having more public transit in cities across the United States. A lot of these plans involve adapting current strip centers into an environment that is friendly to these plans.
When public transportation is proposed around these centers, the goal is to try to have a public-partnership, with business leaders and government officials can working together to achieve similar goals. In the case of public transit and strip centers, that can involve the desire of some to renovate strip centers to make them more pedestrian friendly as opposed to the large parking lots that are typically in front of stores. Of course, there are a lot of questions about zoning changes, and other hurdles, that can make this a difficult process.
Strip malls likely won't go away any time soon. They offer consumers the convenience of quick shopping for necessities. But it is obvious that thousands of them across the country are having problems, and it's encouraging to see innovative redevelopment ideas in an attempt to make them more vibrant.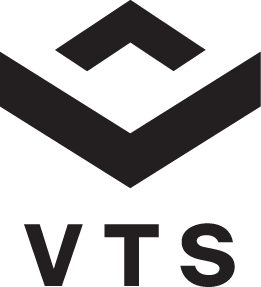 Ian Ritter is a veteran business journalist who has covered the retail and commercial real estate industries for more than a decade. He has held high-level editorial positions at GlobeSt.com and was formerly an editor at the International Council of Shopping Centers magazine SCT. He is a regular contributor to VTS' blog and is also online content manager for the engineering firm GRS Group's blog. Over his career, Ritter has written for several publications and holds a Master's degree in Journalism from Columbia University.