4 Ways Top Brokers Use Linkedin to Stay Informed
LinkedIn has undergone a pretty big shift in the last couple years. It has evolved beyond a simple social media channel, and become a valuable news and publishing platform. If you are just using Linkedin to store your Rolodex of potential prospects and existing tenants, you are missing out big time.
Here are a few tips and tricks for tenant rep brokers to get the most out of their Linkedin:
Check your feed regularly
Your Linkedin home feed should be one of the first things you check in the morning. It is always updating, and offers a great snapshot of what your network is interested in. Unlike other news sources, which just publish the articles, Linkedin helps surface comments and engagements to see how people are reacting. As a result, it is a great way to see both what industry pundits are saying, as well as what your potential clients may think about it. This provides a very holistic view of a topic, allowing you to feel like more of an expert when speaking with prospective companies.
While it's similar to your Facebook feed, Linkedin has of course a much more professional lean. Take note of: What are my connections commenting on? What's going on with competitors? Have any of my prospects been mentioned in the news? LinkedIn's offering of a mixture of activity and news gives you a great grassroots sense of news and information.  
Subscribe and contribute to Pulse
Pulse is the area in LinkedIn where you can subscribe to industry-specific news. Most articles are written by market leaders, executives, or journalists. While most people have heard of Pulse, fewer know that you can then choose to follow "authors" and get a notification in your LinkedIn feed when they publish a new article. You are able to create a funnel of relevant news in your feed without having to weed through irrelevant news to get to what's important to you. This is particularly helpful to stay on top of trends in your industry, or if there are thought leaders to know.  
Even fewer people know that you can actually become a publisher on Pulse, too. This is a great way to submit your ideas out to your network and see what people are thinking. Rather than being a passive consumer of news and content, direct the conversation by starting it. One great tip is to take an ongoing trend and write an article about how you think tenants and their real estate will be impacted by that trend. It positions you as a thought leader, and also helps you understand the thoughts of the industry.  
Follow companies
Following companies on LinkedIn is a simple and easy way to stay in tune with what is going on with your top pursuits. Use updates as a reason to reach out and say congratulations, for example. The same holds true for current clients, as well. It's a great way to make both prospects and clients feel like they are your first priority.
Join groups
Groups are another powerful way to stay aware of news on a specific topic or theme. There are literally thousands of groups representing every industry, region, and focus. These forums can be particularly powerful if you are leasing a particular type of space in a particular area. Find groups with representation of tenants in those areas and you'll immediately be inserted into a dialog that's relevant to find news and relationships.
Simply joining groups, however, is not enough. These micro-communities offer the opportunity to establish yourself as a thought leader and a reliable source. Become a meaningful participant in your groups by frequently sharing articles and commenting on ideas. Try sharing this article on your LinkedIn page to increase engagement with your connections and see if it resonates.
You can also join CRE-specific groups to network with other professionals. Here are a few recommended ones:
Take advantage of the ability to truly leverage LinkedIn in a way that provides tremendous value to you and your clients/prospects. Let us know if you have found other valuable ways to use LinkedIn.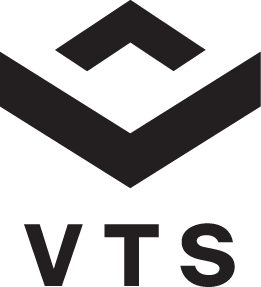 Matt Logush is a former member of the VTS team. Subscribe to the VTS blog: https://blog.vts.com/