5 CRE Conferences You Should Attend This Fall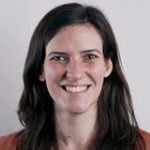 The fall is packed with real estate events. It's a scheduling battle to figure out which to attend and which sessions to prioritize. We've put together our shortlist for the next few months:
1. Bisnow BOLD
Bisnow's morning events are well-known for good networking and panels. Experience it for a full day at BOLD, Bisnow's annual conference on office leasing, development, and investment.
Don't miss the session: Transforming The Skyline — New Projects That Will Change Cities.
We're watching the New York skyline unfold before our eyes with One World Trade Center and Hudson Yards. What other markets are seeing a major transformation with the addition of new office towers?
2. Europe GRI 2016
The GRI forums emphasize thought leadership and engaging discussion around the top trends in the industry, with the agenda broken out as a series of discussions instead of panel sessions. In the wake of Brexit and global economic uncertainty, the Europe GRI debate should be packed with good insights for the rest of 2016 and into 2017.
We're especially interested to hear insights from 2007 Again - Inevitable or out of the question?
3. ULI Fall Meeting
ULI's Fall Meeting is one of the highlights of our fall events circuit, easily the largest with over 6,500 attendees. This year's meeting is in Dallas — be sure to attend Monday's walking tours to get taste of the country's #1 emerging market.
Don't miss Surfing the Maverick: Riding the Wave of Disruptive Technologies for a chance to hear from Avison Young, Green Advisors, Google and more on the latest wave of technology to hit CRE.
4. MIPIM UK
MIPIM is booming this year, and coming across the pond to host an event during RE Tech Week in October. MIPIM UK will include an Innovation Forum for the first time, bringing together proptech firms for introduction to the European market.
Check out the session The Importance of Placemaking - How to Compete in a World of Cities for insights. Placemaking has long been a trend utilized to revolutionize the suburbs, but how can it help cities compete on a global scale?
5. SIOR Global
SIOR is going into its 75th year with a bang. The organization brings thought leadership from the current office and industrial market. All the sessions are stacked with CEOs and senior executives - how often do you get the CEOs of 4 of the top 5 brokerage firms together at once?
Don't miss the main stage panel discussion: Brokerage & Advisory Services. If you're in New York, we'll see you there!