5 of the Best In-Office Bars in Chicago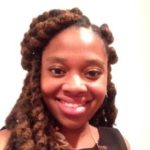 Some companies are taking extra strides to attract new talent to their offices. Leave it to Chicago, dubbed the greatest drinking city in America, to have some of the greatest in-office bars. Here are 5 of the coolest we found:
Motorola Mobility
Located in Chicago's Merchandise Mart, Motorola is a world-renowned tech company. Originally headquartered Libertyville, Illinois, the company moved to its 600,000 sf space in 2014. Designed by Gensler, the layout features an interactive 70,000 sf lab that includes industrial 3D printers. Still, the best aspect of this huge location is the rooftop, which allows employees to become one with the Chicago skyline. They can gather socially with beer and wine from one of the kitchens while enjoying the breeze off Lake Michigan. The deck is the second largest in the city.
Braintree
Since not every office can have a rooftop, others have to be more creative when finding a location to let their employees have a cold one. Braintree, a payment platform that was acquired by Paypal in 2013, is the only tech company in the Merchandise Mart with its own atrium.The most famous attribute about the space is the "treehouse lounge" where employees can unwind in soft light and hammocks suspended from the ceiling. Then there is their in-house tavern, The Last Word. Modeled after an English speak-easy, The Last Word is a fully stocked bar hidden behind the company's kitchen!
Amata Office Solutions
Amata Office Solutions, provider of virtual and shared office space suites, opened a new location in the West Loop area of Downtown Chicago in 2014. The space houses an estimated 50 different private offices. Not to be outdone by WeWork's free beer and wine incentive, Amata offers a "signature" cognac room. The stylish nook is reminiscent of a James Bond study or Mad Men office. The dark leather furniture is situated in a way that allows casual conversation to flow — but there is still a big screen TV to add to the enjoyment.
Telos Group LLC
Office drinking began way before tech companies. Telos Group LLC, a real estate brokerage in Downtown Chicago, has combined the traditional "working man's office" with a more sophisticated ambience. Located in the iconic Prudential Plaza, the reception area doubles as a bar stocked with high-end whiskey. Not only can employees take a load off, but clients passing by are welcome to partake as well — great for an industry where relationships are essential. The 15th floor of the Plaza also offers all tenants the use of an outdoor patio space.
Trading Technologies
Trading Technologies is a futures online trading company that has been in business for over 20 years. A few years ago, the company decided to give the office a refresh and introduced a two story area called Trading Technologies Tech Tap. It's an all-day area that serves as a bar at night and a laptop repair station during the day. Maybe all the drinks are named after different laptop parts?