5 of the Coolest Offices in New York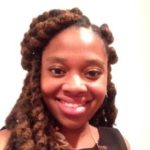 While San Francisco may be known for having some pretty cool offices, NYC isn't exactly lacking. The two coastal metropolises have a variety of creative and impressive offices to attract talent with the same qualities. 
Here are 5 of the top NYC offices: 
1. VSCO
VSCO is the artistic tech company behind the popular photo-editing app with the same name. Their NYC space was completed in December of 2015 and is located in the NoMad neighborhood of Manhattan. Wanting to create an all-inclusive space for employees and collaborative photographers, Debartolo Architects turned a 11,500 square-foot space into an all-white studio with minimal obstructions. The pearly interior allows light to constantly reflect throughout the space. VSCO recently launched VSCO Open Studios, allowing outside photographers free access to VSCO's cyclorama, lights and gear.
2. Lair East
There are hundreds of coworking spaces in NYC. Lair East stands out not only because it offers connection to top investors for its members, but also for its design story. Located in an 100-year old egg-white industrial loft in SoHo with a tin slanted roof, the space was put together in just two months. Created by Palm Drive Capital and Huayuan Group, Lair East is now a space that blends classic New York City architecture with Asian art thanks to Megan Grehl of Homepolish Design. The industrial lighting warms the office and Grehl made good use of glass, metal and reclaimed wood in order to continue the industrial motif. The standout aspect of the space is a huge blackboard wall with custom phone booths.
3. Heineken USA
Step inside the 44th floor of 245 Park and there is no doubt you are in Heineken's Manhattan HQ. The elaborate elevator entryway is designed with specially crafted Heineken beer bottles to give the corridor an "Emerald City" glow. The office space, which boasts a nice open layout, is decked out in red and greens to match the company's branding. The kitchen area has glass door refrigerators stocked with all of Heineken's competitors so the Brand Managers can compare branding and taste. No beer hub would be complete without a foosball room.

4. Quinn
Quinn, a public relations firm, decided to "keep it classy" when they moved into a 10,000 square-foot space in December 2014. Residing in the penthouse of 48 W. 38th Street, the elegant open layout is marked by immaculate chandeliers. Taking inspiration from the nearby NYPL, bookshelves are littered throughout the office. The conferences rooms sit behind glass walls. Large bay windows allow natural light to move about the large space uninterrupted. Tom Opera of Opera Design Group made perfect use of the space while capturing the sophistication that is Quinn PR.
5. The Barbarian Group
The Barbarian Group is a digital marketing and advertising agency located in the Garment District. The 23,000 square-foot loft was completely gutted in order to create one of the most magical looking offices in NYC. Clive Wilkinson Architects and the heads of the company came to an agreement that all employees need are flat surfaces and meeting spaces. So they came up with the idea of "one endless table" that looks like a charming wooden cave with a high gloss white exterior. Words cannot do it justice. Have a look for yourself:
(Bonus) VTS
We're pretty proud of our office!