5 Takeaways From ULI's 2017 Fall Meeting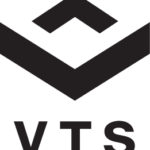 Urban Land Institute's 2017 Fall Meeting, its annual gathering of 6,000 real estate leaders – including developers, investors, architects, planners, brokers, academics, attorneys, and public officials – focused on topics ranging from the future of retail, new waves of workspace design, and the building boom in downtown Los Angeles where the conference was held.
The conference's backdrop consisted of the nearby cranes that are helping to erect the Steinberg Architects-designed residential tower and a Gensler hotel tower operated by W Hotels. There's also Oceanwide Plaza, a massive three-tower development currently rising across the street from Staples Center.
Attendees of the four-day conference got to view tech product demos aiming to improve real estate efficiencies, sit in at packed seminars, and swap ideas and network at premiere off-premise parties. Cushman & Wakefield threw an event at Intercontinental Hotel's new jaw-dropping rooftop bar 73 stories up, while San Francisco ULI caught up – and caught a World Series game – at the posh Ten50 condos.
"I think my biggest takeaway [from ULI] is that everyone is scared of WeWork and convinced real estate tech is the future," says attendee Matt Macko, head of San Francisco-based environmental consultancy group Stok. Half of the conference was about the future of digital buildings, he adds.
Here are five of the key themes from the who's-who gathering of real estate professionals.
1. The "next big cities" are smaller, younger and super smart
More and more real estate investors are attracted to cities with relative affordability that are filled with young and skilled workers, according to the latest Emerging Trends in Real Estate report, released at the conference by PwC US and ULI. "The trend of smaller markets displacing larger ones as investment hubs is setting a new course for urban development that is reshaping cities across the nation," says ULI global chief executive officer Patrick Phillips.
Seattle took the No. 1 spot in the report (up from No. 4 last year). Salt Lake City (No. 3) and Fort Lauderdale (No. 6) jumped into the top 10 for the first time. "These cities are positioning themselves as highly competitive, in terms of livability, employment offerings, and recreational and cultural amenities," says Phillips. Manhattan experienced the largest year-over-year negative move to number 46, due to the high cost of assets and with what many interviewed said were "too many cranes in the skyline."
2. The Gen-Z effect on retail and work space
For brick and mortar stores to succeed, they will need to stay nimble and adapt to modern-day shoppers' needs via omni-channel and social media-friendly spending excursions. John McNellis, co-founder of Palo Alto, Calif.-based development firm McNellis Partners, predicts that certain chains on a downward spiral, like Sears, Kmart, and J.C. Penny, could see Amazon invest as a distribution channel, similar to its Whole Foods deal.
Workplace design will also be affected by future tenants, says panelists. Whereas millennials were all about collaborative and open workspaces that pervade Silicon Valley, Gen Z appears to want more structure and possibly a return to private offices and more personal space. There's still a definite demand for non-traditional office setups that target a young workforce. At Microsoft's Redmond, Wash. headquarters, for example, new outdoor "treehouse" offices that have popped up in forests are a hit, according to a panelist from the tech giant's facilities team.
3. Downtown LA's development boom is just getting started
Steinberg Architects' Simon Ha, one of downtown LA's 70,000 residents, has watched the area soar in the past decade. "When I moved here there was no grocery store and barely any restaurants open after 5 p.m. So this was a town that was pretty deserted," says the panelist. "We had Staples Center but no life."
There's some half a million people working in the city during the day now, some of whom are plugging away inside the massive 73-story new hotel and office complex that delivered this summer. Rising 1,000 feet, the Wilshire Grand Center set a new world record for the largest continuous pour of 82 million pounds during construction. "LA is just in its infancy of becoming a real city," says Ha. "It will continue to develop over the next 50 years and become a world class downtown." Labor shortages are, however, a rising problem, say panelists.
4. Strategies for revitalization and reuse
Obstacles standing in the way of bringing older buildings back to life include outdated or inflexible zoning and building codes, the presence of one-size-fits-all parking requirements, and a lack of financing opportunities for new or small developers, according to an "Untapped Potential" National Trust for Historic Preservation report released at the conference. There's a dire need to map and inventory built assets to fix issues of incomplete and hard-to-access information regarding the stock of older buildings. Comprehensive programs like adaptive reuse ordinances are key. The Los Angeles ordinance adopted in 1999 helped spur development via regulatory relief, flexibility, and technical assistance to make the potential of vacant urban spaces a reality.
5. Rethinking parking
Panelists agree that parking garages should be built with flat floors and taller ceilings to support a conversion into alternative uses down the line, like housing or office structures, according to Ted Tanner, executive vice president of real estate with sports and entertainment presenter AEG. And Zipcar co-founder Robin Chase, recipient of this year's ULI J.C. Nichols Prize for Visionaries in Urban Development, says her business model can be applied to real estate. Just like unused street space can accommodate festivals, the industry should think about multipurpose ways to transform and fill up public and private spaces like empty building lobbies.