4 Tips for Surviving ICSC RECon 2016
On May 22nd, The International Council of Shopping Centers (ICSC) annual real estate convention, or "RECon", will kick off in Las Vegas and roughly 36,000 participants from the retail real estate world will descend upon Sin City for a week of meetings, networking, panels, and parties.
Navigating this conference and its extracurricular events requires stamina, organization, and a little grit. I'll be heading to my 6th conference this year, with a few veteran stripes and a handful of tips on how to be successful down in the desert.
You may hear some obvious tips – "bring lots of business cards", "wear comfortable shoes" – but here are 5 tips for ICSC that may be lesser known, but hugely impactful on your experience.
1. Learn your hotel on day one
Las Vegas for work means early mornings and late nights. And then 2-3 more days of repeating this behavior until you burn out just in time for your flight home. The last thing you want to do late at night or early in the morning is navigate your giant hotel to figure out where to get a cup of coffee or find your shuttle to the convention. So make a point to locate a few essentials – the café, the gym or pool, the shuttle terminal…and maybe where to get a late night slice of pizza and a bottle of water.
2. Cabs aren't the only game in town
Cabs are the most convenient way around Las Vegas. However, taking cabs from Point A to Point B a few times a day for RECon can run you close to $100 a day. Two ways to lower this expenditure are 1) to utilize Las Vegas' public monorail service which goes directly to the Las Vegas Convention Center (the monorail only has a few stops and services hotels on the east side of the strip, so check your proximity to a monorail stop.) Or, 2) most major hotels have a free daily shuttle to and from the convention. Ask about it when you check in. Between these two services, you could save yourself an easy $300.
3. Eating isn't easy, bring something
Staying hydrated is important when you're on your feet all day, but water is easy enough to find in the convention center. Food, however, is a little trickier. Inevitably, you're going to be eating at odd hours, and possibly jumping into a networking happy hour before you've had a proper meal. So bring a snack or energy bar that is sufficient to give you glucose spike and hold you over until you make it to dinner.
4. Book your meetings now, but don't stack your schedule
Your prospect's RECon calendar may have been wide open on May 1st, but by May 15th they probably can't even squeeze in a handshake. Get in front of your highest priority clients and prospects now, and work your way down your hit list from there. BE AWARE of where your meetings are, so that you're not traversing the convention hall back and forth all day. And leave yourself time to just walk the hall. See what booths are there, and give yourself the opportunity for cold intros, chance encounters and friendly run-ins.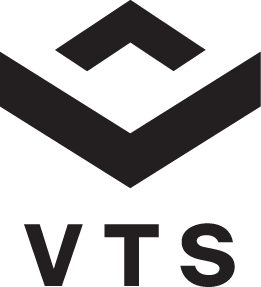 Justin Sharp is a former member of the VTS team.