7 CRE Conferences to Attend This Fall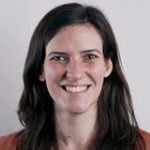 The fall real estate conference circuit is just around the corner! It's not too late to get a plan in place for making the most out of these networking opportunities. Here are some of the top events on our list:
EXPO Real
Oct 4-6, Munich, Germany
Based in Munich, Germany, EXPO is one of the biggest property conferences in Europe. With almost 40,000 attendees from 77 countries, you'll find potential business partners for every stage in the real estate life cycle: from idea and conception through investment, financing, realization and marketing to operation and use. Wear comfortable shoes!
MIPIM PropTech Summit

Oct 11, New York, NY
MIPIM, in partnership with MetaPropNYC, is hosting the MIPIM PropTech Summit, a real estate technology event bringing
together over 100 tech companies, 40 speakers and representatives from 15 countries. Meet the most innovative startups and tech companies that can help take your business to the next level. Of note, catch Ric Clark, Senior Managing Partner and Chairman at Brookfield Property Group, speaking at the session: 'Top owners & developers: Innovation & PropTech.' This session will examine how PropTech will impact their businesses in the near future.
ULI Fall Meeting
Oct 23-26, Los Angeles, CA
This year's Fall Meeting promises to mix it up. ULI is recognizing the host city of Los Angeles with content focused especially on innovation and key issues the city is facing. From "A Serious Conversation about Homelessness" to "Transportation Planning by Citizen Revolt: Self-Inflicted Taxes Inspire Urban Transformation", this conference is sure to be a unique take on the traditional real estate conference.
CoreNet Global Summit
Nov 5-7, Seattle, WA
CoreNet is the only conference on our list that caters to both occupiers and real estate professionals. For owners and brokers, learn the tools of the trade to keep your tenants happy and your building in line with the latest trends. Wow your tenants with insights on food services and corporate dining, healthy design, and Generation Z. Tenants, don't miss this one – know your stuff and be ready for your next office move or renovation. VTS CPO Brandon Weber will also be in attendance at the session on real estate and technology.
Chicago, Chicago, Chicago
No matter what events you're looking at, you're probably going to end up in Chicago. The Windy City will host NAIOP Converge (Oct 10-12), PREA Fall Conference (Oct 16-18), and SIOR Fall World Conference (Oct 26-28) this year. If you're heading to NAIOP, hear VTS CEO Nick Romito moderate the panel "CRE's Bright Tech Future."
To make sure you're getting the most out of these networking opportunities, check out our 9 tips for becoming a better networker.