6 LinkedIn Groups Every CRE Professional Should Join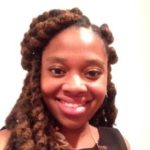 LinkedIn has turned into a must-use social network for professionals, nearing its 13th birthday this May. Groups on LinkedIn have become increasingly popular- helping people connect with common interests. As a CRE professional, here are 6 groups you should develop a presence in:
1. ULI - the Urban Land Institute
ULI's Linkedin group is a reflection of organization's overall mission: "to provide leadership in the responsible use of land and in creating and sustaining thriving communities worldwide." Join this group if you're looking for great insights and discussions. It's an absolute must if you're one of ULI's 38,000 members.
2. Building Owners and Managers Association International (BOMA)
BOMA members are power players in the office building space. Collectively, members own or manage over nine billion square feet of property in North America, which represents 80% of the office space market of that continent. Expect conversations in this group to pertain to everything commercial real estate — from building development to legislation. They even cover tech development in the industry.
3. Commercial Real Estate Referral Network
If you have hot listings, this is the place for them. Other groups are solely network focused, barring members from posting solicitations. The group promotes itself as "the one stop Commercial Real Estate shop," and it is. The group connects loan officers, appraisers, investors, and brokers. You can talk freely and trade referrals.
4. NAIOP, the Commercial Real Estate Development Association
This group offers the ability to network with professionals in the mixed-use real estate sector- a growing sector in many cities around the US. NAIOP is dedicated to job creation for their members. The organization also has one of the strongest legislation advocacy arms in the industry.
5. International Council of Shopping Centers - ICSC
This is the perfect group for those who focus on multi-retail spaces. As retail continues to evolve and develop across the country, this is a great group to hear about newest developments and trends. It's also a good time to join, before the upcoming conference in Las Vegas. Members from over 100 countries share trends and best practices from policy to management.
6. The Workplace Community
True to it's name, this group is a hub of information related to workspaces and the people who dwell within them. Topics include: cyber security, workplace design, large organizational trends, and workplace experiences. If you are working closely with tenants who are interested in developing a gutted spaces, this group can give you a clue into what spaces work best for your clients' needs and wants.