6 Ways to Better Manage Millennial Tenant Relationships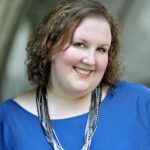 By 2020, Millennials will account for half of the global workforce, according to PwC research. As these individuals begin to dominate the office leasing landscape, this presents new challenges and opportunities for real estate brokers and landlords, who can no longer solely rely on established relationships and strategies to win new business and fill their buildings.
Managing today's tenant relationships requires a shift in thinking. Here are six ways brokers and landlords can better connect with potential and current millennial tenants.
1. Nix the bare-bones listings
Millennials are fiercely loyal to technology, points out Nicole Weinberger in National Real Estate Investor. No longer do they want a single exterior image of a property and a couple of stats about pricing and size, but more photos and video tours to pique their interest. Technology like Floored or Matterport also provide virtual imaging of a space, bringing it to life.
"Simply having more visual cues can answer a majority of our make-or-break questions," she says. "Today's bare-bones listings are wasting both parties' time as we are forced to tour properties when a simple video would immediately tell us if we're even interested."
2. Beef up your building's tech
Millennial tenants are willing to pay more for amenities—and the number one way to entice them to your building is through technology.
Check out this listof seven technologies to attract and retain today's tenants, including considering a Wired certification, and developing apps for yourtenants, to automate building functions, to keep tenants engaged, and being to help increase your responsiveness during the leasing processes.
3. Understand other amenities driving tenants
As landlords seek ways to improve their buildings, it's important to understand what drives millennials to particular properties. Energy management system provider Aquicore notes that 78% of Millennials see the quality of their workplace as important, and 69% are willing to prioritize it over other benefits.
Among the top amenities that Millennials look for, it says: health and wellness centers; mixed-use centers that allow them to embrace a live-work-play lifestyle; energy efficiency certifications like Energy Star and LEED; modern design features; and green spaces.
4. Reconsider old ways of communication
Given the speed and ease of use of emails, text messages, social media, and other modern forms of communication, the more traditional modes of communication brokers are used to may not work well with clients who are newer to the market, points out Bullhorn's Lindsay Becker.
Inc. offers nine powerful tips for communicating with millennials, including:
Keep it brief, but meaningful – the more concise your message, the more likely millennials will appreciate or relate to what you say.
Provide detail – being concise doesn't mean skipping out on important information.
Understand the 24/7 communication cycle – millennials work outside the 9-5, so non-traditional schedules are becoming more the norm.
5. Be transparent
Buildings should be as transparent as possible in a world of real-time and on-demand content, according Skyrise's Andrew Zusman.
"Critical information needs to be spread immediately and less critical information needs a specific location designed for easy discovery," he says, noting that e-mail newsletters, posters, and flyers are one-directional and obsolete.
6. Build a sense of community
Building-wide events are a great way to engage the younger generation, says Zusman, noting that Millennials are at the forefront of pushing for togetherness.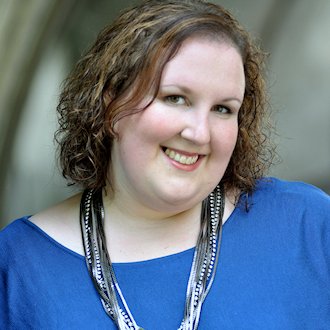 Amanda Marsh is the founder of Buzzmaestro, a business writing and editing firm. She has been a commercial real estate journalist for over a decade, with stories published in Bisnow, Commercial Property Executive, Multi-Housing News, Real Estate Weekly, BOMA Magazine, and other industry publications.