7 Booming Secondary Big-Box Industrial CRE Markets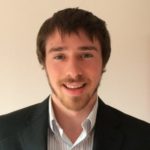 Big-box industrial properties form the backbone of the e-commerce supply chain. That's helped them flourish over the last decade in core regional markets from the Inland Empire to Atlanta.

Big-box CRE facilities measure 200,000 square feet or more, and while tightening industrial fundamentals support demand across core markets, secondary markets are beginning to steal the show. A recent Colliers International report said secondary markets are becoming more important than ever before as online sellers race towards next-day and same-day delivery. That dynamic is accelerating demand and reshaping markets.
From Cincinnati to Memphis, these are the top seven growing secondary big-box industrial CRE markets, and the major trends we're seeing in each.
1. Cincinnati, OH
Demand from e-commerce giants like Amazon pushed the Cincinnati big-box industrial vacancy rate to an all-time low of 3.8% this year. By the end of June more than 3.2 million square feet had been leased. That represents serious growth, seeing as 3.4 million square feet were leased over the entire course of 2016.
Colliers said the market is thriving due to its central location, its large workforce and excellent transportation. Cincinnati is in position to keep growing — 1.3 million square feet of new space has been completed this year and another 3.4 million are under construction.
2. Columbus, OH
Just 100 miles away the story is slightly different. The Columbus industrial big-box market was booming at the end of 2016, but so far this year has been a disappointment. Leasing has slowed and several large move-outs pushed the vacancy rate to 8.8%, but Colliers expects fundamentals to turn around before long.
Almost 3 million square feet are under construction, more than anytime in over a decade, and there are more deals currently in the pipeline than the entire number of deals completed in the first half of this year. Leasing activity is expected to spike in the coming quarters as deals continue to close.
3. East Bay-Central Valley, CA
Better known for tech firms than warehouses, Northern California is transitioning into a major big-box industrial CRE market. This market centers on Oakland, but Oakland's lack of space is forcing developers to spill into the Central Valley and neighboring Fairfield. Almost 70% of new development in the market is focused in the Central Valley, and Fairfield attracted the four largest big-box deals of the year.
The market boasts a vacancy rate of 4.7% and an average rental rate of $6.20 per square foot. Colliers expects demand to grow and fuel redevelopment of older warehouses in Oakland and new construction across the market.
4. Houston, TX
In addition to housing the energy sector, Houston's population is growing at a rate of 1,000 people per week. Developers are building big-box warehouses to meet that demand. Occupancy gains pushed the vacancy rate down to 7.3% at mid-year, way below the 12.8% rate experienced last year, and the market enjoyed more than 4.1 million square feet of net absorption. That's more absorption than in all of 2016.
Colliers said big-box demand will keep growing, thanks to both the surging population and the Port of Houston. This dynamic is expected to push up the current average rent of $5.18 per square foot and boost leasing activity.
5. Indianapolis, IN
While slightly down from last year's levels, the Indianapolis big-box industrial market leased 3.4 million square feet over the first half of 2017. That's its second-best year on record. Strong demand lowered the vacancy rate to 4.1% over the period, way below the 10.1% rate experienced last year.
The report said the market is poised to keep growing, in large part due to the city's numerous tax and financial incentives luring in developers. Some 5.4 million square feet are currently under construction, and in combination with the 2.6 million square feet completed already, 2017 is in position to be a record breaking year.
6. Kansas City, MO
With only 37 million square feet of big-box industrial product, Kansas City is the smallest market to make the list. But it's not a market to be ignored. Developers are bullish on the region and there are 6.7 million square feet currently under construction.
That construction could push up vacancy rates, which already stand at a high 11.6%, but Colliers said occupier demand will drive absorption. Additionally, Kansas City is well positioned thanks to it its central location and unparalleled access to regional consumers. The market enjoyed 2.1 million square feet of net absorption over the first half of the year, putting it on track to reach its highest levels of absorption in over a decade.
7. Memphis, TN
Memphis boasts the nation's fifth-largest inland port and an enormous distribution hub to match, and that infrastructure is supporting robust development. Last year occupiers leased a record 14.8 million square feet of big-box product, and while the numbers are down a bit this year, developers are not pulling out. Instead, construction rose to a decade-high 3.8 million square feet by midyear.
At just $3.25 per square foot, the market offers the cheapest average industrial big-box rents in North America, and those rates should continue to draw occupiers. The report predicts Memphis will enjoy positive fundamentals and growth over the coming quarters as e-commerce continues to drive demand for inland logistics hubs.