Everything You Need to Know About Building Certifications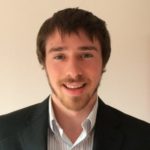 Today's developers have a lot more to consider than just the local building code and the laws of physics when designing a new property or renovating an existing one. Working through the seemingly endless list of building certifications can become a massive project in its own right. That's why below, we've broken down the major certifications by category and their major benefits.
Green Certifications
The most well-known class of certifications, green certifications cover a lot of ground. They address the direct and indirect impacts buildings have on the environment by setting guidelines for the design, construction and operations of different kinds of buildings. In order to attain one of these certifications, a building must meet several requirements, primarily around water usage, energy efficiency and incorporation of sustainable materials in construction.
While these certifications do vary somewhat in their sustainability requirements, the biggest difference often lies in how compliance is documented. Some require long and expensive applications while others are affordable and easy to attain. Here's an outline of the key general green certifications:
LEED: Internationally recognized, LEED has certified more than 13.8 billion square feet of building space and is run by the U.S. Green Building Council, a non-profit organization. This certification is required of buildings for many U.S. federal agencies, along with state and local governments. It consists of nine rating systems spanning everything from new to existing buildings. LEED certification relies on documentation instead of on-site testing and once you've gotten it, LEED effectively lasts forever. While the program has many positives, it is also often cumbersome and expensive to acquire a LEED certification.
BREEAM: Historically the certification of choice in the U.K., BREEAM is the longest-running method of assessing and rating a building's sustainability. The key difference from LEED is that BREEAM certification can only be attained after having licensed assessors examine the building. They report back to BREEAM's parent company, Building Research Establishment, and issue certification if the building passes their inspection. One common critique of BREEAM is that it's no longer non-profit and tends to charge significantly higher fees than LEED does.
Green Globes: Adopted from a Canadian protocol, this certification operates in the U.S. through the Green Building Initiative and follows an online assessment and rating system. Green Globes covers green building design, operation and management and is unique in being easy to use and affordable to obtain. It comprehensively covers seven categories, including energy, water and emissions, yet is far less widely used and recognized than LEED.
Energy and Health Certifications
Each of these certifications is specifically focused on a single area of a building's sustainability or health impact. Since these certifications are more specialized, developers can use them to attract buyers or tenants who care about creating a better experience for their occupiers:
Energy Star: Mainly focused on energy usage, Energy Star is a widely recognized, government-run product certification label that certifies lighting, heating and cooling equipment, commercial roofing and office equipment, among other goods. It also provides an energy performance rating system for buildings, awarding top performers Energy Star certification for one year. While not all building types are eligible, the program is expanding to include more. The best thing about this program is that it's free and helps developers actually save money by recommending them products that use the lowest amount of energy.
Greenguard: This certification zooms in on indoor air quality and promotes the use of low-emitting building materials, cleaning agents, paints, electronics and other consumer products. Not widely used, it aims to assess the air quality inside a building to ensure the health of those in it. This sets it apart from most certifications, which tend to look at the ways a building impacts its surroundings, rather than the people inside it. It's developed and run by the Greenguard Environmental Institute and offers certification for new commercial and residential buildings along with major renovations. Certification requires meeting strict requirements and must be renewed annually.
WELL Building Standard: Managed and administered by the International WELL Building Institute, a public benefit corporation, this certification has a performance-based system for measuring building features that impact human health and wellbeing. Specifically, WELL focuses on air and water quality, fitness, comfort and interior lighting. The idea is that businesses stand to benefit if they design their buildings in ways that make employees happier and healthier, and therefore more productive. Developers must register online and work with an assessor, who will review project documentation and perform onsite testing, to gain certification. The process also isn't cheap, with performance verification alone costing around $9,000, depending on building type and size.
Connectivity certifications
New to the world of building certifications, connectivity certifications evaluate the quality, speed and reliability of a building's internet connection. Fundamentally different from the certifications above, this certification serves as a tool to would-be tenants and investors who want to know how a building's connectivity stacks up rather than an overview of a building's sustainability or health measures.
WiredScore: The first and only connectivity certification to date, WiredScore dates to 2013 and was launched by New York City's Bloomberg Administration in partnership with New York City Economic Development Corp. Since then, WiredScore has certified over 500 properties totaling more than 200 million square feet of office space in more than 30 cities. The system offers landlords a platform to share information about connectivity with tenant and broker communities and takes between 45 and 60 days to determine a building's certification. Building owners must pay a fee for their certification, which lasts two years.
While WiredScore is currently the only building certification of its kind, it's likely that we'll see similar certifications pop up as technology becomes more and more important to commercial real estate. For instance, it's easy to imagine a certification system that rates office buildings based on the level of smart technology with which it's equipped.
Wrapping up
It's useful and valuable to secure the right building certifications. Obtaining them can save money by cutting energy usage, attract tenants by showing off a building's level of connectivity or qualify for a government contract thanks to a building's environmentally friendly design. But before a certification can do any of those things, you need to know which ones are right for which buildings. From general green certifications to the new breed of connectivity certifications, our rundown is a good place to start.