7 Technologies to Attract and Retain Today's Top Tenants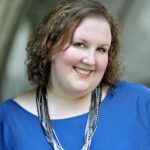 Every office landlord wants the best and highest-paying tenants for their buildings. As Landlordology points out, the key to attracting such tenants is courting millennials, or the workers born between 1982 and 2004 "who practically entered the world with smartphones in their hands."
Just look at the millennial-heavy TAMI (technology, advertising, media and information services) sector, which made up 72% of Manhattan's new office leases in the first quarter of 2016, according to Cushman & Wakefield.
Also consider that millennials will comprise up to 50% of the workforce by 2020. These new renters are willing to pay more for amenities that will lead to higher profits without breaking the bank, Landlordology says—and the No. 1 way to entice them to your building is through technology.
Here are 7 ways you can leverage today's technology to attract such tenants:
1. Consider a Wired Certification
Millennials have never experienced a professional life without the internet. WiredScore's Wired Certification is a program that identifies and certifies buildings with the fastest and most reliable internet based on the building's connectivity, infrastructure, and readiness. The best buildings are Wired Certified Platinum, which means the buildings are best-in-class across all features of connectivity that matter most to tenants, including the number and quality of internet service providers; redundancy and resiliency of telecom infrastructure; the ease of installation; and capacity to support new telecom services. Such buildings can support current and future tenants with the most stringent technology requirements, according to WiredScore.
2. Develop an App for Your Building
Neoscape president Rob MacLeod tells NAIOP Development Magazine that every real estate project can benefit from having an app, which can deliver a great deal of information on the property or even be a vanity app providing general awareness. He points to an app Neoscape developed for a building in Washington DC that included branding, renderings, and floorplans; the technology had a large part in landing a 120,000-square-foot anchor tenant and 50,000-square-foot net lease. After securing those tenants, Neoscape retooled the app toward smaller tenants.
3. Help Tenants Envision Their Space
3D marketing and leasing apps like Floored allow tenants to visualize what potential spaces might look like before leasing. Floored creates 3D renderings of any space that allow prospects to visualize the space they need. Maybe you have an unfinished building and your client wants to see what it would look like as a finished office. Or maybe you have a space that is finished and furnished and they want to see it as a blank slate. Floored can do it all.
4. Offer Tenants an Easy Way to Connect
At the core of tenant retention is good communication. Software like MRI Tenant Connect and Skyrise give landlords the opportunity to connect with tenants 24/7. One Call Now allows owners and property managers to create and manage contact lists; sends messages to tenants via voice, text, email, mobile app, and social media; translates messages in up to 19 languages for voice and 52 for typed; and offers message reports and feedback to gauge message success.
5. Automate Building Functions
For today's tenants, time is of the essence. From security clearance to HVAC adjustments, there are plenty of apps and technologies that make the tenant experience more seamless and less time consuming.
6. Keep Tenants Engaged with Screens Displays
Companies like Captivate Network and MaxTV Media source weather, news, sports, and other need-to-know information that tenants can view in common areas like elevators, parking garages, and lobbies. TransitScreen offers data about tenants' transportation choices in real time, allowing them to compare train times to bus arrivals or opt for Uber instead a bike share. And lobby touchscreens allow visitors to easily search tenant directories, direct people to where they need to go, and offer neighborhood maps.
7. Be Responsive During the Leasing Process
Today's top tenants consider several spaces before selecting their final option. One of the best ways to differentiate from the competition is to stay on-top of the leasing process and be as responsive to the tenant as possible during the leasing process. This means faster turnaround on proposals and quick answers to questions. VTS helps drive this responsiveness.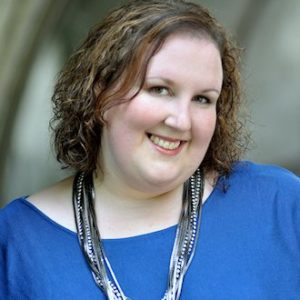 Amanda Marsh is the founder of Buzzmaestro, a business writing and editing firm. She has been a commercial real estate journalist for over a decade, with stories published in Bisnow, Commercial Property Executive, Multi-Housing News, Real Estate Weekly, BOMA Magazine, and other industry publications.