9 Essential Podcasts for CRE Brokers
For the entrepreneurial real estate professional who is time poor but wants to stay up to date with the latest market trends and learn lessons from other masters of industry, podcasts are a fantastic resource. They're not as time intensive as books (although kudos if reading is actually your thing – check out our list of top books for CRE brokers), and are an excellent way to make the most of your time on your commute or while working out.
With so many of these kinds of podcasts on the market, narrowing down the list can be difficult. To help, we have highlighted nine of the best real estate and entrepreneurial podcasts available today (in no particular order).
From James Dearsley and Eddie Holmes–major influencers in the CRE space–comes a podcast focused on proptech and what the future of CRE holds. Driven by interviews from major players and innovators in the field like Compstak CEO Michael Mandel, the UK-based PropTech Podcast highlights innovation and important property news.
Duke Long's podcast gives updates to the CRE world with a bit of an edge. His guests include thought leaders throughout the industry like Tenant Tracker CEO Keith Kleinmaier and Capstak Cofounder Michael Schnabel.
How I Built This is a podcast about innovators, entrepreneurs, and idealists, and the stories behind the movements they built. Each episode is a narrative journey marked by triumphs, failures, serendipity and insights told by the founders of some of the world's best known companies and brands, such as Sir Richard Branson and WeWork Co-Founder and Chief Creative Officer, Miguel McKelvey.
Host Michael Bull has been covering the CRE market on The Commercial Real Estate Show since 2010 with analysts, economists and market leaders to share commercial real estate intel, forecasts and success strategies.
The Indie Hackers gives listeners the opportunity to learn from the developers behind profitable online businesses. Each episode highlights different strategies to gain customers by creating the strongest online presence possible. These digital lessons are incredibly important for an industry such as commercial real estate which has traditionally been offline, and can be employed by savvy entrepreneurs to propel your firm to new heights.
A weekly podcast featuring the leading thinkers in business and management from Harvard Business Review. The podcast focuses on evolving industries and how industry leaders are adapting and improving, your future tenants perhaps?
SaaStr focuses on the latest and greatest in the SaaS industry. With interviews from some of the most prominent players in the game like Harvard Business School Senior Lecturer and former Hubspot CRO Mark Roberge, SaaStr offers the strategies to become successful in the increasingly competitive and ever-evolving world of SaaS. And as every major industry is increasingly adopting SaaS technology, now is not the time to be left behind no matter where you work.
How do companies grow from zero to billions? Legendary Silicon Valley investor and entrepreneur Reid Hoffman tests his theories with famous founders, including Facebook's Mark Zuckerberg and Google's Eric Schmidt.These titans of industry offer great lessons to motivated people in any industry, including brokers looking for out of the box ideas to grow their real estate businesses.
Produced out of White City Place, Thought Starters is a podcast about the business of creativity, featuring one-on-one conversations between visionaries, rising stars and leading journalists working in media, technology, fashion, design and beyond. The lessons about sustainable growth from these thought leaders are relevant in all industries, including real estate.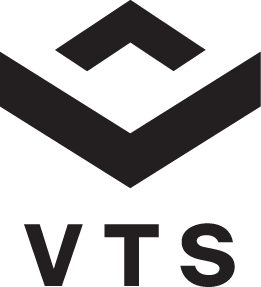 Alden Ewing is a former member of the VTS team.