A Conversation With Lois Weiss, CRE Reporter of the NYPost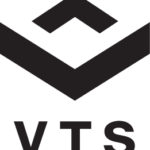 Lois Weiss is a fixture when it comes to commercial real estate in New York City. She has been a commercial real estate writer for several years, for the New York Post, and her material is a must-read for people who want to learn about the business. VTS named her as one of the best commercial real estate journalists to follow on Twitter. And for good reason.
Weiss knows about deals before they are done. Her instinctual ability to know what makes a good story is a treasure to us all. Weiss was kind enough to give us our time and talk about what makes a great commercial real estate story.
How do you go about finding information for most of the stories in your column?
I make and get a lot of phone calls but I also get a lot of anonymous calls and emails with tips that I have to investigate. I get tons of pitches from public-relations agents that range from really hot information to their client's purchase of a Walgreens net lease in Iowa that is just not a story for me. I try to stay New York area centric as we have enough going on here, but I have always reported on Donald Trump's developments.
People think I am on the phone all of the time, and I'm not. There are days that I am, and I have interviews scheduled basically every hour, but there are other days when I am just pouring through public filings, reading ground leases from the 1950's, variouscourtdocuments and sorting excel spreadsheets with raw data into useful information.
What about research reports from the large brokerage firms?
Sometimes, but I find that a lot of that informationmakes my eyes glaze over. Is it a trend when a rent goes up three cents? Remember the brokerage companies all use different geographic boundaries, too, just to add to the confusion. Some of the data is alsounreliable. It is also important to note which companywrotethe reportbecause you'll notice that most of them, unless they did the deal, they don't mention that it wasn't their deal. They'll say "this is the biggest lease" or "this is the biggest deal," but those of us who know what is going on recognize that they had no part in the deal.There are backroom researchers that pride themselves on making sure everything is correct down to the square foot and other companies that round figures. You just have to take it all with a grain of salt.
A lot of times, their reporting is based on our reporting. And sometimes it's based on bad reporting by other people, and square footage can be off, or there can be other mistakes. So I will try to dig deeper if I see something I didn't know, or something that looks off. Then, I will call the company and ask them how they know this andtry to get to the truth.
A lot of the companies you cover, I assume, are private. Is it harder to track down information on those firms?
Yes, but most of the deeds are filed. I get antsy with deeds, though, because I will be told that deal is, say, $900 million. Then the deal is filed, and it's actually $887 million, or $987 million, then I get annoyed, and try to keep it at the deed value. There are people who will add in the mortgage that was taken over. And when hotels are sold, the furniture and fixtures are included,so that needs to be figured out.
You're known mainly for writing about blockbuster office sales and leases, but sometimes I see smaller interesting stories in your columns. How do you determine what you're going to include?
Think aboutthe office`water-cooler'stories.If you're talking to your friends, what would you be telling them? What's gossip worthyof being passed along?
I doa lot ofsmaller stories, for example,like one aboutthebuilding with thepizza store thatMayor BillDe Blasio says is the best in the city. Or Rao's, which is a real estate, politician and celebrity havenand you can't get a table unless you're invited by somebodywhoessentially has a license on that table.I'll write about a star's home getting mold, an Irish pub getting displaced for a big office tower, a luxury condominium being planned or a bridge that needs fixing before it falls down. These are the same New York stories that everybody talks about.
Do you ever find that people might think that writing about commercial real estate is boring, but they might not realize how much every aspect of the subject impacts their lives?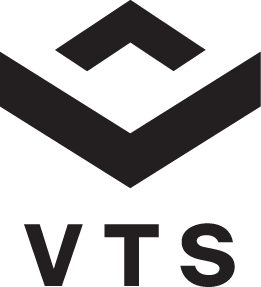 Ian Ritter is a veteran business journalist who has covered the retail and commercial real estate industries for more than a decade. He has held high-level editorial positions at GlobeSt.com and was formerly an editor at the International Council of Shopping Centers magazine SCT. He is a regular contributor to VTS' blog and is also online content manager for the engineering firm GRS Group's blog. Over his career, Ritter has written for several publications and holds a Master's degree in Journalism from Columbia University.