A Look at 3 of the Most Active U.S. Industrial Markets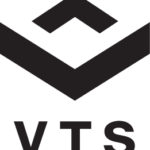 Commercial real estate's industrial market is performing formidably across the country right now.
Nationally, the asset type boasts all-time-low vacancy, at five percent, and rental rates are at their highest ever, rising to $5.81 per square foot, according to a Colliers International report on the sector's second quarter. Nearly every major market is experiencing strong fundamentals, due to the expansion of e-commerce, third-party logistics and a strong overall economy.
However, three metropolitan areas in the country are experiencing activity that sets them apart from other markets.
1. California's Inland Empire
It's no surprise the Inland Empire continues to be the strongest industrial area in the country. This region, situated between Los Angeles and Palm Springs, California, is close to the country's busiest ports – Long Beach and Los Angeles. Since it doesn't have the population density of the state's coastal towns, there's plenty of room to build big warehouses and distribution centers, which has made it, along with cheap rents, a springboard logistics hub to ship products arriving from Asia through the ports to the entire country.
The Inland Empire has a total industrial inventory of 532.7 million square feet, an increase of 26.6% since the beginning of 2013, according to a second-quarter report by Cushman & Wakefield. There is currently 24.8 million square feet under construction, and 13.3 million square feet has been absorbed so far in 2018, including leases of 600,000 square feet by both CJ Logistics and Kuehne + Nagel. Cushman expects even more construction to take place over the next month, fueled by both the strength of the ports and every-growing e-commerce sales.
2. Central and Eastern Pennsylvania
On the other side of the country, Central and Eastern Pennsylvania shares a similarity with the Inland Empire, in that it's relatively close to the East Coast's largest port system, in Newark, New Jersey, along with surrounding areas in that state and New York City. There's also a good deal of vacant land in this part of Pennsylvania and proximity to several interstates, making it a strong hub, despite rents per square foot of $4.80, making it considerably more expensive than its West Coast counterpart. It also has more total inventory, totaling 715.1 million square feet.
A second-quarter JLL report on the region says there is currently 17.2 million of construction underway in the market, much of it speculative, while year to date absorption there has been 7.6 million square feet. And even with this new construction and fulfilled demand, tenants are looking for about 14.2 million square feet to move into by the end of the year.
3. Dallas-Fort Worth Area
The Dallas metro area has the distinction of having the second-most industrial under construction in the United States, behind the Inland Empire, with 24.2 million square feet in development on top of a total inventory of just over 594 million square feet, according to a JLL report. The growth is expected to top the record-setting 26 million square feet that was delivered in 2017, with most of it in the South Dallas and North Fort Worth submarkets.
Meanwhile, there was just over nine million square feet of absorption during the first half. Big deals were primarily signed in the Arlington, Texas, area and around the Dallas-Fort Worth International Airport, where PPG Industries leased 449,200 square feet from Duke Realty. Schumacher Electric also signed a major lease in the area, totaling 358,050 square feet, and General Motors and Tellworks are both taking up large chunks of space.
While development and leasing are skyrocketing, an increase in vacancy is not expected, according to Cushman's Q2 report on the metro area. Instead, there is still plenty of speculative building, and redevelopment is on the upswing, as tenants want to be closer to high-density population centers to quickly reach customers.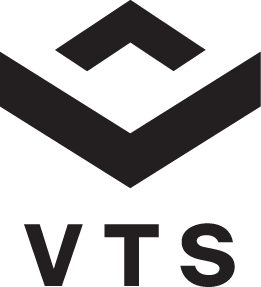 Ian Ritter is a veteran business journalist who has covered the retail and commercial real estate industries for more than a decade. He has held high-level editorial positions at GlobeSt.com and was formerly an editor at the International Council of Shopping Centers magazine SCT. He is a regular contributor to VTS' blog and is also online content manager for the engineering firm GRS Group's blog. Over his career, Ritter has written for several publications and holds a Master's degree in Journalism from Columbia University.