A Second Wind: the Rebirth of 5 Iconic Sports Stadiums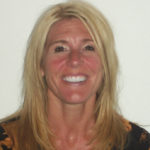 Franchise owners around the world are looking to build bigger, better public temples for their professional sports teams as they seek to up their game and lure more fans. Think billion-dollar venues that are designed to impress with fun fan features, amenities and experiences like huge retractable roofs, mobile food ordering, humongous HD LED video boards, and even VIP sections with poolside cabanas.
The question becomes what happens to the old, but often iconic stadium or arena that fans have grown to love after a team vacates it for a new venue?
In the world of publicly funded stadiums, the government is often stuck with expensive, abandoned sports facilities that can be tough to sell or find reuses. They can cost millions of dollars to maintain.
"The city – or the county or state or some combination – puts up a lot of money to begin with because stadiums are very costly to build," Doug Kelbaugh told VTS. He's a professor of architecture and urban planning at the University of Michigan. "And then they're left with these white elephants. Even if they decide to tear it down, it costs a lot of money to demolish something that size. So they probably will continue to try to find other tenants."
3 primary challenges to reusing stadiums
1. Size
Stadiums by nature are massive. Some of the biggest worldwide, for example, Michigan Stadium or the "Big House"– home to the University of Michigan Wolverines – can hold more than 115,000 fans. Across the pond, Wembley is the biggest stadium in the UK with a capacity of 90,000. Just the sheer size poses major obstacles.
2. Configuration
Stadiums are designed specifically for sporting events.
"They're so particular in their configuration and structure that they're much harder to renovate or adapt to other uses," said Kelbaugh, pointing to the sloped seating and massive concrete structural systems, which don't lend themselves to conversion into conventional building uses.
Some giant, enclosed stadiums and arenas can be reconfigured as concert venues or convention halls, but a city only needs so many such facilities. Some could be "architecturally sliced and diced to include skate parks, concert venues, motor sports, roller coasters, extreme sports, and water slides weaving within and without the old structure," Kelbaugh added.
Location
Many stadiums are built outside of city cores.
"The suburban locations are a nightmare," Kelbaugh said. "You have to drive there. They're surrounded by an ocean of asphalt. It's very unfriendly and inhospitable to pedestrians."
While there are challenges, redevelopment and reuse can work with some creativity, and of course, funding. Other times, demolition and starting over is the best way to proceed.
Here are some stadiums/arenas worldwide that have undergone major transformations:
1. Highbury Stadium
After 93 years as a football stadium, the iconic Highbury Stadium in North London – the former home of the Arsenal Football Club – was partially demolished and redeveloped into luxury flats called Highbury Stadium Square (pictured at the top of this article, image credit to Arsenal.com). The original East and West stands were converted into flats with a new central garden set between them. The garden is the former 2-acre pitch, or field. New residential blocks replaced the North and South stands. The flats' concierge is located in the historic "Marble Hall" where many of football's greatest athletes entered. Arsenal left Highbury in 2006 after building the glitzier Emirates Stadium.
2. Upton Park
In an even bigger undertaking, West Ham's iconic Upton Park stadium (also known as Boleyn Ground) in East London was razed and is being redeveloped into an East End "village" in the largest-ever London football stadium redevelopment. The stadium will be replaced with 842 homes, retail shops, and a library in a project called Upton Gardens.
West Ham moved to the new Olympic Stadium in 2016 after playing at Boleyn Ground for 112 years.
3. Tiger Stadium
The former Tiger Stadium in Detroit is being redeveloped into a youth sports facility and headquarters for the Detroit Police Athletic League. The redevelopment will include a new $20 million 2,500-seat stadium. There are also plans for a $35 million mixed-use residential and retail project called The Corner.
The Tigers played their last game at Tiger Stadium in 1999 before moving to Comerica Park.
4. Memphis Pyramid
The iconic Memphis Pyramid – initially known as the Great American Pyramid – stopped being used as a regular venue for basketball games and concerts in 2004. It was the home court the University of Memphis men's basketball program, and later for the NBA's Memphis Grizzlies. Both teams left The Pyramid for the newly built FedExForum.
Local officials considered many reuses for the facility, including an aquarium and indoor amusement park, but none panned out. However, public bonds were later approved to convert the Pyramid into a massive Bass Pro Shops superstore and hotel.
5. Houston Astrodome
The abandoned Houston Astrodome, once dubbed the "Eighth Wonder of the World," was the world's first multi-purpose, domed sports stadium. Today, it's in major disrepair and hasn't hosted an event since 2008. In its heyday, it was home of the Houston Astros for more than three decades, and also previously home of the Houston Oilers and part-time home of the Houston Rockets.
Now the dome is now about to get a $105 million makeover after the county approved a plan to save the iconic venue. Expansive plans call for raising the dome's floors and installing two levels of parking underneath. The renovation will open the stadium for large festivals, events and conferences. The upper levels totaling 550,000 square feet will also be redeveloped.