Adaptive Reuse Fueled by Millennial Mindsets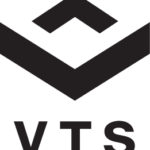 The commercial real estate industry is definitely seeing a pickup in new construction, especially in the multifamily sector. But, this pales in comparison to the growth rate of adaptive reuse - or the renovation of older buildings to make way for newer tenants and property types. Retailers, multifamily, and office developers have all taken note.
This shift has been driven by a variety of economic and demographic factors, and is causing many landlords to adjust.
The demographic factors
Some of the most popular candidates for adaptive reuse are old industrial buildings. For whatever reason, these buildings have become chic for millennial offices and apartments. The cavernous open spaces, exposed brick, and graffitied walls are sought after qualities of a cool office. Just look at Facebook's new diggs. Seeing the interest from primarily TAMI tenants is generating a surge of adaptive reuse. Plus, it's relatively cheap.
Another millennial-related trend, which is encouraging adaptive reuse, is that millennials want to live and work in convenient urban areas and are not as interested in owning suburban homes and cars, like prior generations. The melding of work and play is causing many landlords to reevaluate, rezone, and redevelop assets to take advantage of this ongoing trend. Many owners are even bringing all these together and converting previously single-use buildings into mixed-use.  
It isn't just millennials that are driving this change, either. There are plenty of Baby Boomers nearing retirement, considered "empty nesters," whose children have moved out of home, and they are looking to downsize. Many of them prefer to live in areas where conveniences are nearby, within walking distance.
A nation-wide phenomenon
Downtown Los Angeles is likely the most recent, serious example of adaptive reuse gaining traction. The city's core, especially historic buildings, is attracting retail, restaurants, multifamily, and creative-office uses in areas that were formerly considered blighted. The Los Angeles Arts District, one neighborhood that was once considered shabby, has seen plenty of redevelopment as of late.
On the other coast, downtown Brooklyn has also seen a reuse renaissance, especially with the Fulton Street Mall. Though surrounding neighborhoods have been on the upswing for years, the downtown area lagged behind in attracting national retailers and developers looking to renovate old buildings. That's no longer the case, and now there is plenty of adaptive reuse taking place in downtown Brooklyn's old buildings.
San Francisco's Tenderloin neighborhood, long a neglected area, is seeing changes as well. Twitter established  its headquarters there in an arts-deco building, built in 1937. Other tech firms have followed suit, taking up space in older structures and turning the Tenderloin into a hotbed for creative-office.
Gateway markets aren't the only locales seeing adaptive reuse. Smaller towns, such as Oklahoma City, Columbus, and Pittsburgh are also seeing similar developments.
Retailers are shifting strategy
Retailers have certainly noticed this trend. Walmart is opening smaller-format stores in urban areas. Target is doing the same thing. The saying that "retail follows rooftops" does not just apply to new housing developments – it also remains true when urban areas are involved. For years, retailers were focused on greenfield development because they wanted to manage their own prototype building that would accentuate their brands. Now, realizing the trend of people moving to the cities and not the suburbs, they have changed their tune.
Home Depot entering Manhattan just over a decade ago was the first serious step in this trend. At the time, it was almost unheard of for the biggest box retailer to consider a location in the most densely populated area of the country. Home Depots usually have their own land plots, or are in shopping centers with an ocean of parking. But the chain knew that the draw of customers would be huge in the borough, and it was correct. Additionally, Home Depot moved into a historic building on 23rd Street, adapting the late 1800s site into a home-improvement mecca for New Yorkers. Now Lowe's is following suit, and just opened in Manhattan.
As much as new development is coming back, property owners seek the density around buildings that are already there. There is little evidence that this trend will abate, given the demographic shift from suburbs to urbs that we see in several U.S. locations.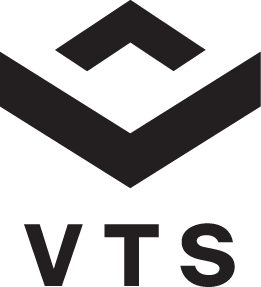 Ian Ritter is a veteran business journalist who has covered the retail and commercial real estate industries for more than a decade. He has held high-level editorial positions at GlobeSt.com and was formerly an editor at the International Council of Shopping Centers magazine SCT. He is a regular contributor to VTS' blog and is also online content manager for the engineering firm GRS Group's blog. Over his career, Ritter has written for several publications and holds a Master's degree in Journalism from Columbia University.