Amazon's Store Plans Likely to Benefit Retail Landlords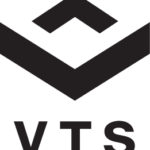 Well, Sandeep Mathrani, CEO of General Growth Properties, certainly dropped a bomb on the retail world a few days ago when he said that Amazon.com is opening 300 to 400 bookstores.
The Rise of Amazon Books
The comment was made during GGP's earnings call last week as Mathrani discussed online retailers and mall traffic. He remarked, "You've got Amazon opening bricks-and-mortar bookstores, and their goal is to open, as I understand, 300 to 400 book stores."
Mathrani kind of retracted his statement after a ton of press coverage that received no verification from the world's largest online retailer about its plans to open Amazon Books. However, negotiations between tenants and major landlords are pretty specific about store counts, and it's unlikely that he would just make something like this up.
After all, the massive chains of brick-and-mortar bookstores have not worked out very well so far this century. Borders, Inc., shut down in 2011 and B. Dalton ended its operations in 2013. Ironically, Amazon probably had a lot to do with the closure of those outfits, due to its success in largely pioneering the convenience of online-retail ordering, especially with books.
Already in the works
Talk about Amazon opening brick-and-mortar stores has taken place for a few years. And, it's being tested — Seattle-based Amazon already has brick-and-mortar stores in the city of its headquarters.
However, this is not your typical chain bookstore. So far, the Amazon Books in Seattle is stocked with much more than just best-selling copies printed on paper. Amazon seems to be following the showroom strategy of Best Buy, displaying its various electronic-media products, such as its Kindle media reader. (The irony is that Best Buy developed this strategy to compete with Amazon.) Meanwhile, the suspected hundreds of stores that Amazon might open could also be locations where customers could pick up online-item orders they have made.
Why open the stores?
To understand why Amazon is considering such a large retail rollout, just look at similar tech companies. Apple, for example, doesn't really need to sell its products in a store (you can get them all online), yet Apple Stores reportedly have the highest sales per square foot of any retailers in the country. Their incredible performance over the last few years has caused them to be emulated by several other tech companies.
There is no reason to think that Amazon can't pull off the same thing.
With Amazon's recent same-day delivery service, the plan for physical stores makes a lot of sense. If a consumer happens to want an item that might take too long for their wants/needs through a delivery service, depending on the locale, it might be logical to have a location where those customers can pick up their products easily without dealing with the fluctuation in the costs of shipping.  
Despite all of the talk that Amazon kills malls and destroys brick-and-mortar stores, the company has always been a friend to commercial real estate. Ask industrial real estate landlords how they feel about the e-commerce firm. Amazon is possibly the most major industrial tenant out there. They are heavy office leasers as well.
With the retail real estate store closings that have happened so far in 2016, it is welcome news for retail landlords that a new concept will take up some square footage.
If the supposed Grim Reaper of retail real estate is spending tons of money to lease stores, it is good news, and Amazon has been pretty successful, to say the least, at making itself a visible brand.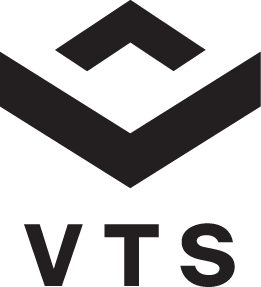 Ian Ritter is a veteran business journalist who has covered the retail and commercial real estate industries for more than a decade. He has held high-level editorial positions at GlobeSt.com and was formerly an editor at the International Council of Shopping Centers magazine SCT. He is a regular contributor to VTS' blog and is also online content manager for the engineering firm GRS Group's blog. Over his career, Ritter has written for several publications and holds a Master's degree in Journalism from Columbia University.