Amazon's Whole Foods Buy Could Transform Retail CRE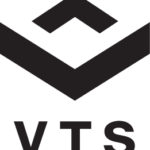 Nothing has disrupted retail real estate over the last decade, save the Great Recession, more than Amazon. The e-commerce giant is given credit for scores of store closures and retailer bankruptcies; many industry observers claim that Amazon is single handedly killing malls.
Now the company has put into motion a huge retail game changer. Amazon is purchasing The Whole Foods Market for $13.7 billion, in a move that will givethe company about 460 grocery stores, many of them in prime shopping-center locations. The deal, ironic because of Amazon's reputation for hurting physical retail locations, still needs regulatory approval.
As a result of the proposed acquisition, a lot of these assets will likely undergo a major transformation. 
An instant brick-and-mortar presence
Amazon, which has ironically been blamed for store closures, would have an immediate on-the-ground, in-person presence, and would reportedly be the fifth-largest grocer in the country.
The company has already tested its Amazon Go supermarket concept in Seattle, the city of its headquarters, and had plans to open eventually about 2,000 new stores where shopping carts scan items that are then charged to the shopper's Amazon account.
If those plans still come to fruition, they would be welcomed by shopping-center landlords dealing with an abundance of store closures. However, it remains to be seen what will become of Amazon Go with the Whole Foods acquisition.
Walmart has a real grocery competitor
Walmart has been the largest grocery retailer in the United States for several years now. In what is no doubt a reaction to Amazon's push into this retail category, the largest retailer in the world has increased its online-food-ordering capabilities. Walmart already offers online grocery pickup and delivery in certain markets, and that number will undoubtedly grow with the Amazon news, as competition heats up.
In the physical-store arena, Walmart obviously boasts a major advantage, but Amazon has its growing network of distribution centers around metro areas, aiming for more same-day delivery capabilities. And Amazon's offerings won't just be limited to Whole Foods' higher-end products. Daily necessities and mass-market-branded items are already sold on its Web site. (At the same time, Walmart has upped its selection of organic and specialty foods.)
For future Amazon-Whole Foods customers, shopping-center traffic will depend how much pickup is utilized versus delivery. If there is a spike in pickups at stores, then surrounding tenants could experience a boost in traffic.
Are store closings on the horizon?
But if the delivery option is used more heavily, we could see store traffic tumble, which might lead to supermarkets closing. After all, Whole Foods stores have had some trouble lately. Management has a plan in place to increase shareholder value as a response to waning sales. Comparable-store revenues fell 2.5 percent for the 15 weeks ended April 30.
Whole Foods has already closed a handful of stores, and the reason for the sales lag is likely competition from more mainstream chains selling specialty items, and the expansion of players like Trader Joe's and Europe-based grocers Aldi and Lidl.
As a result, in some saturated markets, Amazon might decide to close a few clustered stores and just use one for primary foot traffic, as well as a warehouse for online orders. It makes sense because it would mean that there would be less chance for loss created by un-bought perishables.
Store closures obviously aren't good for retail real estate investors, but the upside is that Whole Foods are generally in very sought-after spaces, so they might be easier to fill than a run-of-the-million shell.
An interesting supermarket future
Amazon's potential purchase of Whole Foods is definitely a watershed in the supermarket sector of retail.
The deal still has yet to close, and there is already talk of counter bids for Whole Foods, including offers by Walmart, and its competitor Target, among others. Even if an Amazon purchase is consummated, it will likely take time to implement any changes.
Either way, the largest players in the industry, as well as strong niche chains, will be upping their game in the meantime. Those that don't take major steps to evolve fast will have trouble surviving, leaving landlords with plenty of store-closing fallout.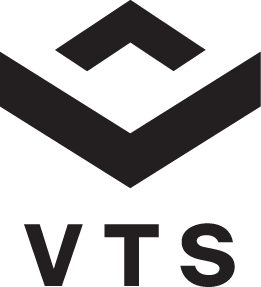 Ian Ritter is a veteran business journalist who has covered the retail and commercial real estate industries for more than a decade. He has held high-level editorial positions at GlobeSt.com and was formerly an editor at the International Council of Shopping Centers magazine SCT. He is a regular contributor to VTS' blog and is also online content manager for the engineering firm GRS Group's blog. Over his career, Ritter has written for several publications and holds a Master's degree in Journalism from Columbia University.