Amid a Sea of Store Closures, Home-Improvement Retail Thrives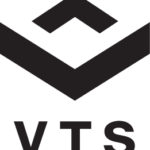 The home-improvement sector of commercial real estate tends to fluctuate.
It is very reliant on the stability of the housing market, which has been a bit shaky for sometime. It can also be counter intuitive. Depending on the economy, the housing market can crash. Then again, if there is a natural disaster, like a hurricane, these chains to do well.
Let's take a look at the big players:
The Home Depot's Q4 results
The Home Depot had a very strong fourth quarter. Same-store sales increased 6.3 percent year over year for stores in the United States. Net earnings also rose to $1.7 billion from $1.5 billion the prior period.
Lowe's wasn't far behind
Lowe's fourth quarter was very successful as well. Their comparable-sales results were up 5.1 percent compared to the same period in 2015. Their earnings per share shot up 45.8 percent during the quarter from the prior year.
What does it mean for CRE investors?
This is a good sign, for the time being, for the home-improvement sector of commercial real estate. Both Home Depot's and Lowe's stocks are soaring. This means that retailers in this part of the industry have learned how to adapt. Obviously, savvy investors get this.
Understanding urban customers
When Home Depot opened its first store in New York City, it was a pretty big deal. Why would a big-box suburban retailer open in a location that arguably has the most expensive real estate in the world? They probably saw the future before the skeptics. Right now Baby Boomers, and the Millennial crowd, want to live in more urban areas. Everyone likes to talk about Amazon, and how it is crushing brick-and-mortar retail. Well, if you live in a city center, which seems to be the trend, and your condo, or apartment, has an issue with your shower head, do you really want to wait around for someone to fix it? Probably not.
What it means for other sectors of CRE
If home improvement is doing well, it's a sign that other sectors of commercial real estate are doing well. The industrial sector is one. Home Depot and Lowe's obviously have a lot of real estate, either leased or owned, that involves each chain's mega distribution centers. And, as stated above, multifamily is also obviously doing well in urban centers.
What's in store for home improvement?
Well, things look good right NOW. Home Depot just announced plans to hire 80,000 people. Meanwhile, Lowe's is opening more than 30 stores right now. This obviously presents huge upside for commercial real estate.
However, there is a lot of uncertainty about what the future has in store, due to uncertainty in the political climate and what could potentially take place with the economy. It wasn't very long ago when home-improvement chains had some serious store closures. After all, back in 2009, Home Depot was having financial issues. The company cut 7,000 jobs and closed its EXPO stores.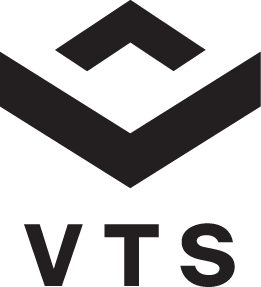 Ian Ritter is a veteran business journalist who has covered the retail and commercial real estate industries for more than a decade. He has held high-level editorial positions at GlobeSt.com and was formerly an editor at the International Council of Shopping Centers magazine SCT. He is a regular contributor to VTS' blog and is also online content manager for the engineering firm GRS Group's blog. Over his career, Ritter has written for several publications and holds a Master's degree in Journalism from Columbia University.