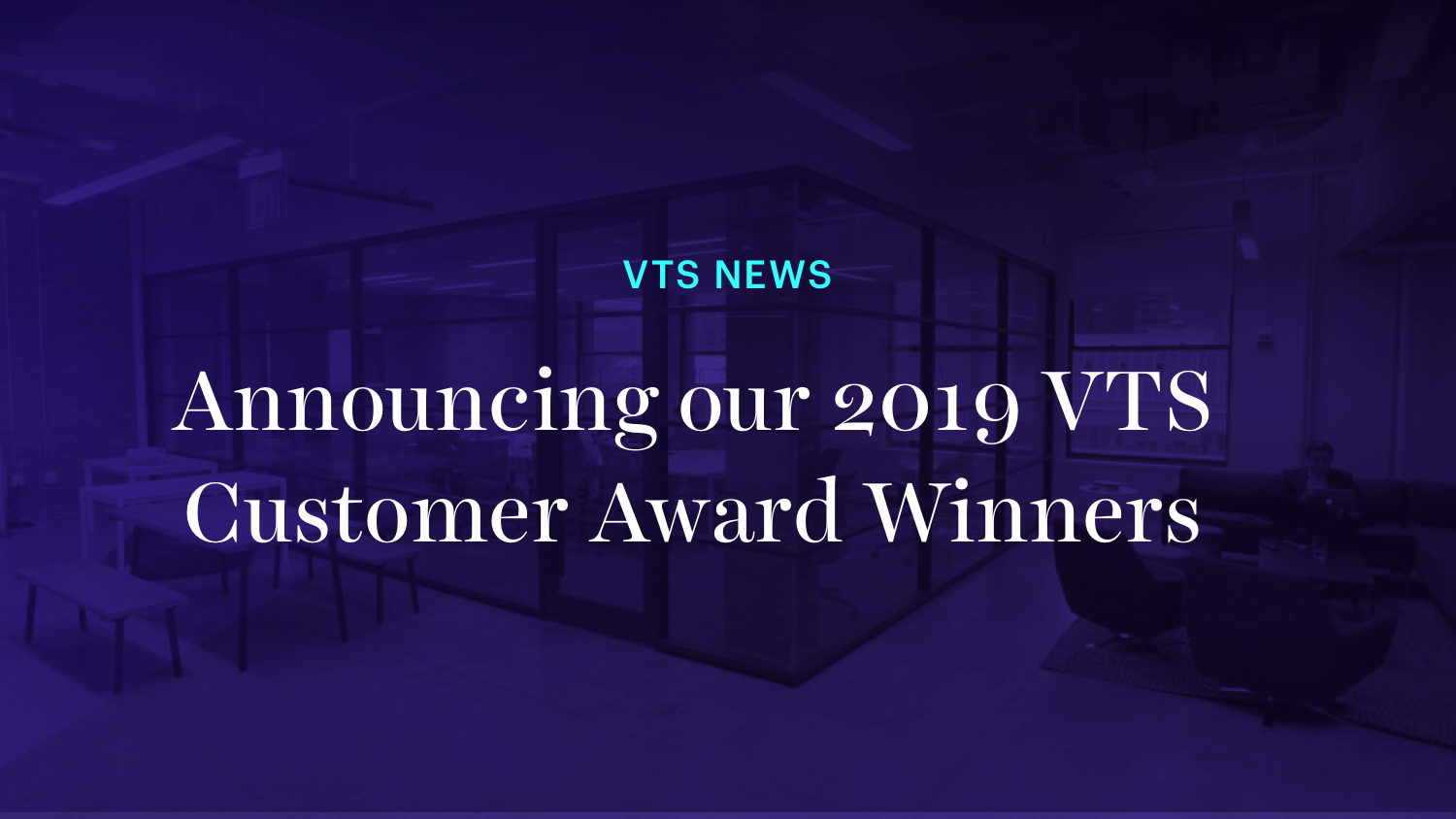 Announcing our 2019 VTS Customer Award Winners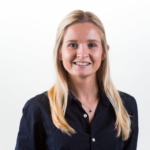 Sr. Manager, Content Marketing, VTS
Earlier this week at our annual VTS Accelerate conference, we had the pleasure of recognizing a number of our customers who have significantly transformed their leasing and asset management processes with exclusive awards. We announced the awards in front of an audience of over 400 of the commercial real estate industry's most influential executives and thought leaders.
Read on for the award categories and winners!
Transformation Award
The Transformation Award recognizes companies for their exceptional use of VTS to completely revolutionize their leasing and asset management processes and become a digital-first business – whether through streamlining workflows, becoming more tenant-centric, or optimizing the way they communicate their investors.
Congratulations to Sage Realty, Nicola Wealth Real Estate, and Choice Properties for their leasing and asset management transformations!
Data Excellence Award
The Data Excellence Award honors clients who are using VTS data to make smarter, data-driven decisions to deliver outcomes that optimize portfolio performance and drive revenue.
Congratulations to Denholtz Associates, Physicians Realty Trust, and Lionstone Investments for delivering better outcomes with data-driven decisions!
Innovation Award
The Innovation Award recognizes forward-thinking customers who challenge the status quo, and are using VTS in new, innovative and groundbreaking ways to improve portfolio outcomes in their portfolios and drive advancements in their companies.
Congratulations to Stenprop, Crown Realty Partners, and Ivanhoé Cambridge for using VTS in new and innovative ways and improving portfolio outcomes!
Rookie of the Year Award
The Rookie of the Year Award celebrates distinguished first-year clients who have embraced transformation and change management across their organizations, displayed a stellar ability to drive VTS adoption quickly and effortlessly, and achieved tangible business outcomes in record time.
Congratulations to DJM Capital, InvenTrust Properties, and Artis REIT for embracing transformation and change management across their organizations to drive VTS adoption and achieve real business outcomes quickly!
What VTS CEO and Co-Founder, Nick Romito, had to say:
"We're thrilled to celebrate this group of forward-thinking customers who have embraced VTS across their organizations. By committing to transforming their leasing and asset management processes, these owners have streamlined both their day-to-day business operations and the service they provide to their customers and are positioning themselves to win in a rapidly changing market."