Are Multi-Story Warehouses the Next Big Thing?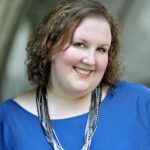 Industrial remains one of the tightest commercial real estate sectors in the nation, with JLL reporting that the national vacancy rate dropped to 5.8% in the third quarter—despite 53 million sf of new construction being added during that same time period.
Los Angeles and Orange County remain the tightest markets with sub-2% vacancies, while port markets like Seattle and Miami experienced double-digit declines in vacancy. Total year-to-date absorption was up 10%, with 67.9 million sf leased versus 51.3 million sf of new deliveries. Nearly 18% of the leases signed were by new-to-market tenants, indicating companies are growing and discovering a new need for industrial space. If that remains the case, industrial vacancy will only become more difficult to come by.
Not only are developers and industrial tenants suffering from lack of space and land, but U.S. shippers are running out of space needed to maintain the supersized inventories that make e-commerce sales growth possible. The Journal of Commerce reports that as a result, they're paying more to store the items, cutting into savings they've recently enjoyed in transportation costs due to lower fuel prices and excess truck capacity.
New Ideas to Maximize Industrial Space
Given such numbers, developers might consider going back to the drawing board to look at unique ways to add more space, especially in places where developable land is constrained.
One recent notable example is Prologis, which told the Wall Street Journal that it is starting construction next year on a three-floor, 580,000 sf warehouse just outside downtown Seattle. Its unique features will include a truck ramp that leads to loading docks on the second level and a third level accessible via freight elevators for lighter-scale warehouse operations. The WSJ notes that it will be the first building of its kind in the U.S., although multi-story industrial buildings are already common in Asia and Europe. Prologis is also exploring similar construction in areas like New York, San Francisco, and Los Angeles.
KSS Architects' Edmund Klimek has made the argument for such construction in the Northeast U.S. He notes that in markets like Japan, economic drivers are pushing industrial development back to urban centers—a situation we're seeing in the U.S., where space drivers and the value of land lend well to multi-story development.
Terminal buildings are prime candidates, he says, because they can tolerate a higher degree of floor deflection, require substantially less clear height (as low as 18 to 25 feet), and can tolerate tighter column spacing. They're also often built on piles, which may have substantial spare capacity to support multiple floors. And they tend to be arranged in multi-building clusters, which are perfect for sharing ramp infrastructure.
Typical modern industrial buildings may not seem like adequate candidates, given they need the flexibility to adapt to multiple modes of product storage and handling, based on user needs. But actually, Klimek notes that some of today's industrial sites could support additional storage space, such as trailer storage on the roof. Developers could also maximize industrial assets by stacking support spaces and building automated storage and retrieval systems.
We don't know whether or not other developers will follow Prologis' lead, but Klimek notes that the economic drivers of fuel costs, customer location, and work requirements will make multi-story industrial space all the more enticing.
What Does the Future Hold?
For tenants who need more space but have no room to expand, supply chain consulting firm Tompkins International offers tips on how to maximize current space, including leveraging outside storage, conducting an internal warehouse redesign, and improving inventory management. Austin Tenant Advisors' Nathan Smith also recommends taking advantage of high ceiling heights by creating mezzanine spaces, like office space above break areas or return process departments above the shipping areas.
In the immediate future, owners might consider helping tenants carry out some of those strategies if they need more space but have no room to expand. But that's a short-term solution. In the long run, developers will need to consider warehouses with more storage space.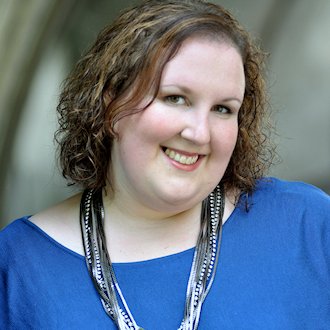 Amanda Marsh is the founder of Buzzmaestro, a business writing and editing firm. She has been a commercial real estate journalist for over a decade, with stories published in Bisnow, Commercial Property Executive, Multi-Housing News, Real Estate Weekly, BOMA Magazine, and other industry publications.