Auto-free Zones: Boom or Bust for Retail Businesses?
Cities across the globe are jumping on the bandwagon to create pedestrian-friendly plazas and thoroughfares as a means to boost business for urban shopping and dining districts. But, these pedestrian malls have drawn their share of accolades and critics alike.
Why Do Cities Opt for Car-free Retail Zones?
Cities such as London are embracing car-free retail streets as a solution to improve safety for pedestrians, reduce air pollution, and drive more foot traffic to shopping and dining districts.
There are plenty of success stories to support the case for auto-free zones in top cities around the globe such as Strøget in Copenhagen, Nanjing Road in Shanghai, and Lincoln Road in Miami. London's Oxford Street is among the latest major shopping streets to announce plans to create a car-free zone, which is expected to be in place by 2020. According to JLL Real Views, the busy street already attracts more than 4 million shoppers every week. Eliminating autos could draw even more traffic to the street's retail tenants, which include the likes of Marks & Spencer, H&M, Topshop and Gap among others.
Transit expert Janette Sadik-Khan has been vocal about her views on updating city's and street grids to reflect the way people live today, which she believes means designing cities for people and not vehicles. She details many of her ideas and past successes in her book "Streetfight: Handbook for an Urban Revolution".
As commissioner of the New York City Department of Transportation from 2007 to 2013 under Mayor Bloomberg, Sadik-Khan played a key role in creating auto-free pedestrian plazas in New York City that include the likes of Herald Square, Madison Square and Times Square. Notably, Times Square closed Broadway to vehicles between 47th and 49th Streets. Times Square now attracts an average of more than 300,000 visitors each day.
Criticisms and Compromises
Pedestrian zones also have drawn their share of critics from businesses due to lost access and street-level parking, as well as complaints about traffic congestion shifting to other areas or nearby streets due to the closures. In suburban Detroit, some local businesses voiced opposition to the city of Berkley's recent announcement that it would temporarily close Robina Avenue to vehicle traffic on both sides of 12 Mile in the city's central business district as a way to test car-free retail. The street closure is part of the city's bigger plan to create Robina Plaza, a community gathering space for civic events.
Other cities have reversed their thinking on auto-free zones in recent years and opened pedestrian malls back up to vehicle traffic, according to a Governing column on "The Trouble with Pedestrian Malls."  That has been the case in cities such as Buffalo, N.Y., Eugene, Ore. and Sacramento. The most commonly cited problem with these areas is that the the streets didn't attract enough people. So, it's not like banning cars is a guaranteed way to attract foot traffic.
Chicago is one city that is finding a compromise by creating a modified "shared street" for both pedestrians and vehicle traffic. A three-block stretch of Argyle between Broadway and Sheridan received a makeover that opened in early November. The new streetscape features wider sidewalks that can accommodate more people, sidewalk cafés and special events. The redesign also adds more signage for vehicle traffic and more green space.  
It's Often Worth a Try
Auto-free zones may not work in every city or every situation. However, the trend to test new ideas certainly goes to show that cities are willing to think outside the box when it comes to creating pedestrian-friendly space and reinventing commercial business districts that are more appealing to today's customers.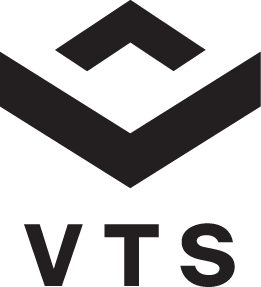 Henry Updegrave is a former member of the VTS team.