Avison Young's Jodi Meade Talks Car Dealership Brokerage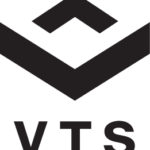 One sector of retail real estate that is often overlooked is the business of car-dealership transactions. Car dealerships aren't generally in shopping centers, like a big-box store. They are usually stand-alone entities that tend to group together next to each other. But for all intents and purposes, these are really retail outlets in their own right.
 One of the major commercial real estate firms in North America that handles this type of brokerage is Avison Young. Jodi Meade, who heads up Avison Young's automotive properties group, and is also a principal at the firm, talked to us about what separates car-dealership brokerage from traditional retail, among other topics.  
What is the difference between brokering a car-dealership site as opposed to other types of retail locations?
 The biggest aspect that differentiates the two is that the automotive industry is regulated by the manufacturers and the DMV. You have two very distinct regulatory agencies that are deciding, as well as approving or declining, locations for expansion or relocation. Core real estate, or core retail real estate, is very different because they don't have a government entity that is overseeing the approval process.
Does this have to do with licensing and registration issues for the most part? 
It goes beyond that because in every state there are radius restrictions. They are defined by the automotive industry or state, and it's based on density and other aspects. Here in California, it's 10 miles, but in other states, it's different. What happens is that the manufacturer mandates that dealerships don't have the same brand within 10 miles. The DMV is part of that process because in the event that there is a "protest issue," then the protesting dealer — which is being impacted adversely because it is within the 10-mile zone — has the right to dispute it with the DMV in Sacramento. When there is a dispute that cannot be resolved between the manufacturer and dealership, the DMV goes through a very formal legal process and then rules on it.
Does dealing with the government on that level make it harder to close deals quickly?
Back in 2009, GM and Chrysler were closing thousands of stores. There were a lot of lawsuits then that were filed with the DMV. It took a really long time to run the process and get all of these people through DMV on a state-by-state basis. Today the process is far more expeditious than it was seven years ago, when there were a glut of individuals who were protesting. But it can still take many months, in addition to the overall approval process as it relates to the physical real estate location, figuring out if the brand fits the community demographic, and other aspects. There is a tremendous amount of time that goes into that, and there are a lot of cooks in the kitchen.
Why do car dealerships always seem to cluster together, even though they are competing against each other?
 They do want to be together. Dealerships being together help create a synergy, much like other types of retail. Just as grocery anchored centers, lifestyle retail, or big-box properties reap the benefits of customer choices and convenience, automotive dealers like to cluster as well. 
Still, each brand has its own dynamic and consumer loyalty. Whether it's based on the consumer's prior experience — such as their parent's brand of choice being their brand of choice, or a particular brand or model is their niche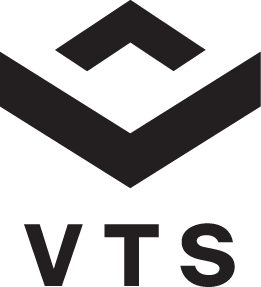 Ian Ritter is a veteran business journalist who has covered the retail and commercial real estate industries for more than a decade. He has held high-level editorial positions at GlobeSt.com and was formerly an editor at the International Council of Shopping Centers magazine SCT. He is a regular contributor to VTS' blog and is also online content manager for the engineering firm GRS Group's blog. Over his career, Ritter has written for several publications and holds a Master's degree in Journalism from Columbia University.