Will Barnes & Noble's Boozy Concept Store Work?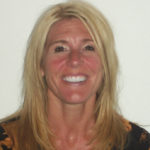 Barnes & Noble is hoping to draw people back into their stores with a combination of books and booze. They're counting on people coming in and curling up with a good book and a glass of wine or meeting friends for dinner and a beer, and browsing the bookshelves.
The giant bookstore retailer announced plans to open four new concept stores featuring restaurants, complete with beer and wine and table service. The company hired an executive chef and promoted their COO to president of development and the new restaurant group.
Barnes & Noble's 640 stores already have cafés, which will continue serving Starbucks coffee and goodies. The first pilot store will open in Eastchester, N.Y., in October and also include an outdoor fire pit and bocce court.  The three other stores will be in Edina, Minn.; Folsom, Calif.; and Loudon, Va.
Trying to boost sales
The new concept is aimed at creating a "better bookstore" that drives more traffic to the store and keeps people there longer, Barnes & Noble's lead on the project told Fortune.
As Barnes & Noble faces steep competition from online retailers like Amazon, it's looking for ways to revitalize sales. The company has been hit hard by Amazon, and its Nook devices and e-book business are struggling. And more bad news for Barnes & Noble -- Amazon is opening brick-and-mortar bookstores; as many as 400, according to the Wall Street Journal.
Will the concept work?
"They have to give people a reason to go into the store," Andrea Christenson, vice president at Cushman & Wakefield's Minneapolis office, told VTS. "An expansion of the coffee shop, I kinda get, but I don't know about a full-service restaurant… You're in the book business and running a restaurant is really, really tough, and it's a completely different animal than any other kind of retail. That's really moving out of their comfort zone."
Barnes & Noble's new endeavor is part of a broader trend among brick-and-mortar retailers to offer experiences – not just products.    
"Retailers are coming up with fresh ways to get customers into their brick-and-mortar stores and make it more of an experience," Beth Rosen told VTS. Rosen is an executive vice president with New York-based retail real estate firm RKF.  "People still want to meet a friend and get out of their apartment and go grab a bite to eat. Aside from restaurants, they want to do some other things. So [that could be] going into a store and shopping while you sip a cocktail or going to a store and having lunch and then walking around."
More brick-and-mortar retailers are offering customers a reason to go to their stores. Williams-Sonoma hosts in-store cooking classes. Guitar Center offers free workshops. Lululemon stores offer exercise classes.
At Lululemon, "it's about the experience," Christenson said. "You go in and it's the lighting and the displays and the help and the music. That's what retailers have to do—people have to go in and feel good."
Interesting shift of e-commerce to brick-and-mortar
Rosen says it's significant that more e-commerce retailers like Amazon are building brick-and-mortar stores.
"It's very telling," she said, also pointing to Bonobos, an online men's apparel store that never planned to open brick-and-mortar stores. However, it had numerous inquiries from customers asking if they could come in and try on their product.
"It's important because people are still human beings and they need to feel and touch and see," Rosen said. "They want to experience things. Online is great and it's convenient, but it's not going to take over the world."
Even Apple is opening more stores. The company recently unveiled a new flagship store in downtown San Francisco. With its outdoor plaza, 42-foot-tall sliding glass doors, glass staircases and gigantic video screens, it's definitely looking to create an experience.  "This is not just a store," Angela Ahrendts, Apple's senior vice president of retail and online stores, told reporters at the unveiling. "We want people to say, 'Meet me at Apple, did you see what's going on at Apple?'"