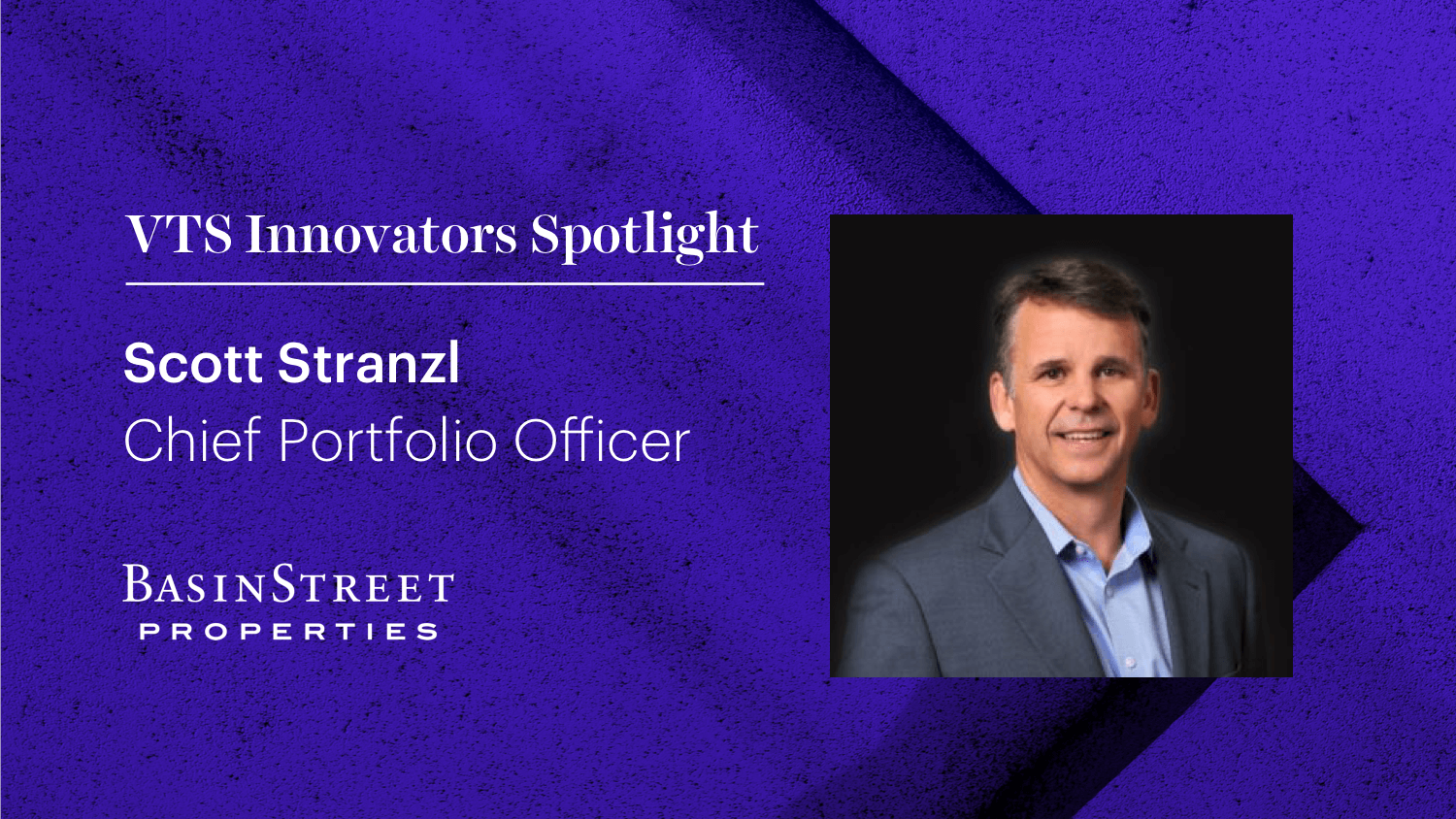 Basin Street Properties' Scott Stranzl on How Technology Helps Deliver Top-Notch Tenant Experiences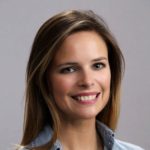 Director, Content and Communications, VTS
VTS recently had a chance to sit down with Scott Stranzl, Chief Portfolio Officer at Reno, Nevada-based Basin Street Properties.
The firm is a prominent Northern California and Northern Nevada real estate investor, developer, and manager. Stranzl manages the firm's leasing teams, both in-house and third-party, and is responsible for the development and execution of leasing strategy for its five million square feet portfolio.
Basin Street Properties is an early adopter in implementing new technologies and approaches to increase overall productivity, efficiency, and performance — and to provide a richer tenant experience.
"We're striving to really find genuine satisfaction in the wellbeing of our tenants," he said. "They're guests. That's our highest mission."
VTS: How did you get started in commercial real estate?
Scott Stranzl: While working as an environmental consultant for large residential developers, I got reacquainted with an old high school friend. We were playing on a rec league basketball team and were the only two who weren't notified that a game was canceled. We both showed up and hadn't seen each other for about 10 years, so we went out and had a couple of pitchers of beer.
His family business was a commercial real estate management and development company, and they were looking for project managers. He invited me to interview with his dad, so I went in, met with Bill White, Founder and Chairman of Basin Street Properties, and was offered the position.
I took a leap of faith in not having a lot of experience in commercial real estate and now I've been here for 22 years.
VTS: What does a typical day look like in your role?
Stranzl: I've been the Vice President of Leasing — and was recently promoted to Chief Portfolio Officer — and a Partner within the firm for about 15 years and there's absolutely no typical day-to-day. I've evolved from wearing all hats years ago to nurturing and maturing into a focused role. In this role, there are elements of the procurement and retention of our tenants. We're striving to find genuine satisfaction in the wellbeing of our tenants. They're guests. That's our highest mission. My job is also about the retention of our overall team — both internal and external folks.
We have a philosophy of nose-to-nose, facetime with people, which I really believe in. Don't get me wrong, I use a tremendous amount of technology, but I also make it a point to ensure our team spends quality time with personnel and tenants. It gives us the opportunity to actually listen to their concerns, their issues, and to address them.
VTS: How do you ensure you stay ahead of the transformation that's happening in commercial real estate?
Stranzl: When you talk about the rapid transformation of commercial real estate, what is it? It's really about staying ahead of the game and I don't think that's rapid. It's just been evolving, and the evolution is around a hospitality mindset.
There are now elements that people just expect, like exercise facilities, eating establishments, a lounge, and wifi. It's incredibly important to provide that baseline. And then there are amenities that go above and beyond based on a specific need of a tenant, community, or asset.
So, the rapid change isn't so rapid. The terminology has evolved, the millennial aspect and what tenants want is a little different, but the philosophy remains the same and that is ensuring your tenants' satisfaction.
VTS: One of the things that we're seeing is a change in the lease structure. Are tenants looking for more flexibility? Are you changing your lease structure or terms to accommodate that?
Stranzl: For us, it really depends on the tenant and the market, but we'll look to provide solutions and see how we can help to accommodate specific needs.
For example, if a law firm is coming in and requires a substantial deal to specifically meet their needs, we're not going to do a three-year deal and put a substantial amount of money into the space because it's too specific to their needs. But, if a tenant comes in that needs a little more flexibility then we will work with their specific requirement to find a solution. Often with larger tenants, we need 10-year+ leases because of the investment.
The most important aspect is listening, accommodating, and understanding what the customer needs. What specifically are you after? What is it you need?
VTS: What's your approach to technology? Is tech part of your strategy to stay up with the times?
Stranzl: Absolutely. We have five offices across the four markets we work in, so technology like VTS has been a huge influencer from a communications standpoint. It's allowed us to disconnect from individually tracking deals in spreadsheets to collaboration and cross-communication on all aspects of a transaction; most important is the transparency.
It's also helped us gain a better understanding of tenant crossovers. There might be the same tenant in Petaluma and Reno, but because there are two different managers in the regions, they don't realize the connection. The VTS platform enables us to identify the connection, communicate it, and leverage that tenant relationship.
It also allows us to better understand the needs of tenants in different markets. We can say, "Hey Jamie, here's what we learned from Jim in Petaluma. Does this apply to you in Reno?" With that context, we can continue refining how we're providing services and amenities for Jamie in Reno.
VTS: What were some of the challenges you were having that led you to look for a solution like VTS?
Stranzl: It was growth and communication. We grew beyond a threshold in our ability to communicate using traditional spreadsheets and wanted to keep the transactions more transparent internally in real-time. We're a very entrepreneurial, quick-decision, customer service-based company. Particularly, our tenants under 10K square feet often want to make very quick decisions. The VTS platform and this transparency allow us to do that.
And as we grow, the mobile app is critical. For example, as I'm out meeting with people and doing transactions if there's a query on the proposed modifications we want to do, I can look at my phone and answer it in two seconds. That's a tremendous help.
VTS: Lastly, what would you be doing if you weren't in commercial real estate?
Stranzl: Interesting enough, one of my first responses is teaching.
As we get older, we have so much to give back to the youth by helping them understand and appreciate what they have and guide them to a future that's not all-consuming. That's a passion of mine, and later in life, I'm sure I'll get into that.