11 Tenant Experience Companies That Landlords Need Today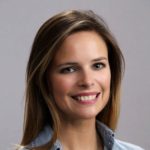 Director, Content and Communications, VTS
The mindset and expectations of the modern tenant have completely changed thanks to the rise of coworking and flexible space offerings, the influx of millennials entering the workforce, and an increased reliance on technology. To attract and retain this next generation of tenants, landlords are adopting a tenant-centric mindset and creating sought-after experiences in their buildings.
In fact, 78% of landlords plan to spend more on tenant amenities in the next 12 months. In response, a new generation of companies focused on delivering a great tenant experience has quickly emerged to meet this need. If you're not working with one or a combination of them today to enhance the experience you offer your tenants, you can bet your competition is. Here's our list of the top 11 companies (in alphabetical order) you need to know about:
1. Better Spaces
Better Spaces helps landlords understand what attracts and retains tenants. The company offers a platform that enables building owners to capture data about their tenants' preferences and discover what makes them tick. It then helps them deliver on those interests through engaging programming and amenities spaces. Check out their Instagram for a look at their beautifully curated environments, including surfing classes and peaceful library spaces.
2. Convene
Convene, a "workplace as a service" platform is on a mission to help landlords reinvent the human experience by running office buildings and workspaces more like lifestyle hotels. The company, which recently announced a Series D funding round, partners with landlords to provide tenants with highly amenitized, flexible-term meeting and workspace solutions. Learn more about how Convene is disrupting the tenant experience in our Q&A with Convene CEO Ryan Simonetti here.
3. Equiem
In its own words, Equiem is "property management that puts people first." Hailing from Australia, the firm offers landlords a fully-integrated solution (technology, people, and services) to deliver tailored, building-specific, online, offline and onsite customer experiences. This includes a tenant communications portal, dedicated concierge services, and onsite experiences, all aimed at keeping tenants engaged and driving retention.
4. ESI Design
The power of digital media to completely transform a tenants' experience in a building is immense. That's where the non-traditional digital displays created by ESI Design come in. ESI works with leading landlords such as Beacon Capital Partners to transform buildings into experiences. For an example of their work, look no further than the large-scale reactive media on the lobby walls and corridor at Beacon's historic Terrell Place in Washington D.C. This installation created an immersive experience for tenants and visitors and instilled a sense of connection across the building's common areas.
5. hOM
With many highly successful people touting meditation and yoga as maintaining their sanity, it's no wonder many landlords are turning to hOM. hOM is a tech-enabled amenity provider that partners with office and residential landlords to develop communities by providing onsite fitness programming and unique events for tenants. The firm's mission is pretty simple – it wants to bring meditation, yoga and fitness practices into the mainstream by making them more accessible and convenient.
6. HqO
HqO is a tenant experience platform for commercial real estate that enables landlords to create a more seamless property experience through software. HqO believes that a premium tenant experience will, in turn, give landlords highly valuable data on tenant satisfaction at their properties, which helps them to continually optimize their investment into amenities, community-building, procurement, onsite retail, and more.
7. Industrious
"Co-working redefined" is the tagline on the Industrious website and that's exactly what the company is doing. The brand partners with leading landlords to provide tenants with flexible and collaborative co-working spaces that are as comfortable for older professionals as younger ones. This is achieved through offering amenities including nursing rooms, fitness centers, and concierge services.
8. Lane
With the average American spending 90,000 hours at work in a lifetime, Lane is helping to make that time well spent. Their workplace management platform allows property managers to offer everything their building needs including amenities, services, perks, rewards, automation, and core building activities. This enables the modern property manager to create unique, custom experiences for the tenants in their buildings and make every day, a good day at work.
9. Rise Buildings
Rise Buildings is a property experience platform that manages all of the daily activities in a building for both property managers and tenants, enhancing engagement, driving value, and increasing retention. The platform increases efficiency by automating daily building tasks, fosters a sense of community, and increases accountability for property managers and your company.
10. VTS
The tenant experience involves not just what goes on in a building, but also all of the interpersonal interactions between tenants and landlords. When well-managed, these interactions can provide a landlord with valuable insights into a tenants' wants and needs, and allow the landlord to proactively respond and provide value. That's why VTS built our TRM (Tenant Relationship Management) module. By giving asset managers, leasing teams, and property managers one place to aggregate every touchpoint they have with their tenants, teams can collaborate across the board to make sure they're providing the best possible experience and strengthen their tenant relationships.
11. Workwell
Workwell gives landlords the ability to create a digital platform for their buildings by integrating all of a building's systems, including service requests, room control, cafeteria, infrastructure and building access, into one app. Tenants can access all of these services via a single login removing the need to sign in to multiple sites for simple requests. Tenants can also add their own internal or third-party experiences to the app, including meeting room bookings, floor plans, and company news, to create their own tailored experience.