The Benefits of Rooftop Bees for Landlords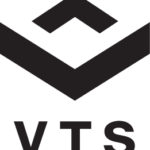 The last several years has seen commercial real estate assets being built and remodeled with different sustainable, or green, features.
Often these include efficient appliances, using local materials for building, and green rooftops that improve the quality a building in many ways. And, some around the country are even starting to buzz, literally, with a newer trend — beehives atop commercial real estate buildings.
Several hotels in San Francisco are placing the hives on their roofs, including such large chains as Fairmont and W. They use the honey produced by the bees for cocktails, food preparation, and even in spas. This goes along with the trend many dining establishments embrace using locally sourced ingredients in their dishes, which is especially popular in Northern California.
But the hotels are actually doing more than just upping their culinary games with the bees. The hives are also part of an environmental effort to combat what is called colony collapse disorder (CCD), which is when worker bees abandon their hives leaving behind the queen. There are various reasons for why this may be occurring, some of them because of human influence, such as the use of pesticides. The result has been the loss of millions of beehives over the last several years, which in turn, impacts the world's food sources, since many crops are pollinated by honey bees.
In urban locales, rooftop beekeeping in multifamily dwellings has been going on for years. Urban beehives can be found in New York City, Chicago and quite a few international metro areas. The practice was made legal in New York in 2010, and the City of Chicago started placing them on its buildings in 2003. Los Angeles recently just allowed rooftop bees in its city limits. However, the practice is not legal in all cities.
Obviously, besides making sure that hives are allowed by city ordinances, there are other considerations for aspiring urban beekeepers to keep in mind before just putting hives atop of an apartment complex. Obviously, one will need landlord approval for such a venture, and probably approval by neighbors as well, so as to not cause any domestic strife.
Maybe more surprising than the beehives on top of hotels and multifamily units, though, is their prevalence on top of several significant office buildings across the country, including the roof of Airbnb's San Francisco headquarters; the Prudential Center, in Boston; and the Wells Fargo Center, in Denver.
The practice has been taken by large office owners such as the Durst Organization, which owns One Bryant Park, in Manhattan, where beehives can be found on the roof. The company put the hives on top of that building's roof, where it already had a garden, in part to help save energy costs. The bees help maintain the garden by pollinating the plant life.
One commercial real estate property type that might be a more understandable environment for this practice than offices is restaurants that have beehives on their rooftops. These can be found across the country, in cities such as Chicago and Richmond, Va.
Chefs at these restaurants, like at the aforementioned hotels, use the bees' honey as a fresh ingredient for their dishes. Plus, if the restaurant already has a rooftop, or nearby, garden, the bees can also help pollinate the outfit's produce.
Beehives might seem like a far-flung idea when it comes to incorporating sustainability into a commercial real estate building, but other than being a tasty, built-in option for dining establishments and multifamily dwellers, and helping the ecosystem that bees rely on, it obviously helps cuts the energy costs of landlords. Otherwise, these property owners wouldn't likely implement the practice.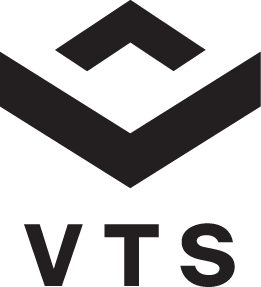 Ian Ritter is a veteran business journalist who has covered the retail and commercial real estate industries for more than a decade. He has held high-level editorial positions at GlobeSt.com and was formerly an editor at the International Council of Shopping Centers magazine SCT. He is a regular contributor to VTS' blog and is also online content manager for the engineering firm GRS Group's blog. Over his career, Ritter has written for several publications and holds a Master's degree in Journalism from Columbia University.