Target and Other Big Box Retailers Trying Out Small, Flexible-format Stores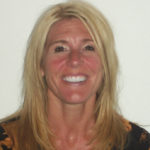 Perhaps bigger isn't always better, at least when it comes to store size. Giant retailer Target's mantra appears to be "go small, go flexible, and go urban," as it adapts its stores to fit different locations and lifestyles.
Just last week Target CEO Brian Cornell said he envisions eventually opening "hundreds" of smaller, flexible-format stores in urban areas and near college campuses.
Typically, these stores are under 50,000 square feet and some are as small as 20,000, compared to about 135,000 square feet for the typical Target store. This flexibility allows Target to enter urban markets where a big-box footprint isn't feasible.
"Urban growth is a priority for Target," Target spokesperson Kristy Welker, told VTS. "We recognize that more and more people are moving into the cores of large cities. So in 2012, Target began to expand into these more densely populated city centers. These stores have allowed us to leverage our strength in flexible store design to fit a Target store in a less traditional, smaller space."
How Many So Far?
Target has opened 23 smaller-format stores in cities like Minneapolis, Chicago, Philadelphia, and Berkeley, Calif., with plans for nine more locations this year and at least 19 in 2017.
The first mini-Target opened in 2014 in Dinkytown, near the University of Minnesota. It's 20,000 square feet – approximately a sixth of the size of a traditional Target store.
These stores also offer pickup stations for online orders to help Target compete with massive online retailer Amazon.
Merchandise Depends On The Neighborhood
The stores offer an assortment of product mixes that are customized according to the demographics of each neighborhood. For example, Target offers tech accessories at its new store in Cupertino, Calif., where Apple's headquarters is based. It will offer "dorm essentials" like fresh groceries and grab-and-go items at the new store near the University of Cincinnati.
As part of its New York City expansion, a new store in Manhattan's Tribeca neighborhood will offer lots of kids and baby apparel and products, catering to that area's many families. Its new East Village store will cater to millennials by offering home items to "refresh small living spaces, as well as urban apartment and condo essentials." It will also carry health, personal care and beauty products including a "multicultural assortment," as well as grab-and-go food items.
"They're trying to penetrate these urban markets where maybe the only other option is a Walgreens or CVS," Stefanie Meyer told VTS. Meyer is principal at Mid-America Real Estate – Minnesota, LLC, which focuses exclusively on retail real estate. "It seems their tests have gone well and that's why they're expanding them."
Walmart Had Its Own Smaller-store Version, But Scrapped It
In 2014, rival Walmart announced aggressive plans to open about 300 of its own smaller-format stores.
The smallest was its "Express" store at about 15,000 square feet. The Express format was a strategy to compete with dollar stores and discount grocery stores in urban areas and smaller towns where it wasn't viable to open Walmart supercenters. However, earlier this year, Walmart closed all 102 of its Express locations.
Unlike Target, many of Walmart's small stores ended up opening in rural areas. So rather than focusing more on the urban markets – like its dollar-store and convenience-store competitors – Walmart opened Express stores in smaller towns in southern U.S. markets where it already dominated the marketplace.  
Walmart is now focusing on its supercenters and "neighborhood market" stores, which are the size of a typical grocery store.
What Other Retailers Are Going Small?
Home improvement big-box chain Lowe's has a new, urban concept store and entered Manhattan with two locations.
These smaller, flexible-format stores are around 30,000 square feet, compared to Lowe's typical 112,000-square foot stores. Like Target, they're catering to urban dwellers.    
They're looking at what New Yorkers need like fold-up mops and brooms, smaller appliances, home organization and storage products to maximize space, and a garage department focusing on sporting goods like bike storage racks instead of lawn mowers and snow blowers.
Lowe's also has high-tech screens throughout the stores offering Big Apple customers additional customized merchandise – more than what can fit in these smaller stores. Customers can order products for same-day or next-day delivery.