Black Friday Still Crucial for Retailers and their Landlords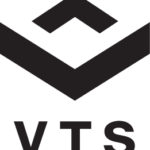 To many consumers, Black Friday is probably the most annoying shopping days of the year. But who can pass up those deals?
Customers are willing to line up around the block for those heavy discounts, but Black Friday is just as big of a deal for retail real estate landlords too.
Why Black Friday is so Important to Landlords
For many retailers, the holiday season can make or break the entire year. Other than the days right before Christmas, Black Friday is one of the more important dates for retail sales throughout the year, and dictates many of their fourth-quarter revenues and profits.
During this period, if holiday sales are unfavorable, chains will decide to close stores, usually shutting them down before the end of the next year's first quarter. For instance, after disappointing holiday seasons in 2015, Gap said it would close 75 of its lagging locations in early 2016. Kohl's and Sears were both forced to do the same this year as well.
Knowing that, retail real estate landlords need to closely watch the sales reports during the holidays, especially for underperforming stores. They need to prepare for vacancies in their shopping centers and make plans for how to fill up those spaces.
Holiday sales are also important to landlords because so many retail tenants have leases with "percentage rent" provisions. Essentially, once retailers pass a certain number in gross sales, they pay their landlords a percentage of new sales in addition to rent. It's a classic boom or bust proposition. If your tenant tanks during the holidays, you might be dealing with a vacancy. But if their sales go through the roof, you could get a lot more rent money.
What Kind of Black Friday Results Can We Expect This Year?
It's hard to predict how consumer confidence will play out after the recent presidential election, but several industry organizations have already released forecasts.
The National Retail Federation (NRF) predicts that nine out of 10 consumers could be convinced to spend $25 or more on holiday gifts than they did last year. More than half said that significant promotions, such as those common on Black Friday, could be the driving factor to spend more. The trade organization also predicts that sales will increase by 3.6 percent year over year in November and December, hitting $655.8 billion.
The International Council of Shopping Centers (ICSC) predicts holiday sales jumping 3.3 percent from last year, when they rose 2.2 percent from 2014. Accounting firm Deloitte forecasts an increase of 3.6 percent to four percent.
Now, these annual predictions don't always ring true. But it's undoubtedly comforting for retail landlords to see three knowledgeable, independent sources predicting similarly sized increases.
How Has Black Friday Changed?
Another thing that some consumers might find annoying is that several retailers, as they have since 2013, are opting to open their doors on the evening of Thanksgiving. The country's two largest mall owners, Simon Property Group and General Growth Properties, are opting to keep their malls open on the holiday. Major retailers are also planning to be open on Thanksgiving, including Walmart, Macy's, Best Buy, and Kohl's.
Now, this could take some steam out of Black Friday sales, but that is not necessarily bad news. Holiday sales are holiday sales, no matter which day they take place on during November and December.
But Some Things Stay the Same
Whatever day retailers decide to open over the holidays, Black Friday or any other day in November and December it is a pivotal period for retail real estate owners, as it is every year.
The industry has seen a significant amount store closings this year across several sectors, with several chains paring down their average square footage. This is a costly challenge for landlords that have to either find replacement tenants as a result of these closings, or break up larger properties into smaller spaces for multiple stores.
E-commerce will definitely have an impact, with the Cyber Monday trend, as the format is annually gaining its share of sales from brick-and-mortar stores, making any adaptations they can make over the holidays very significant.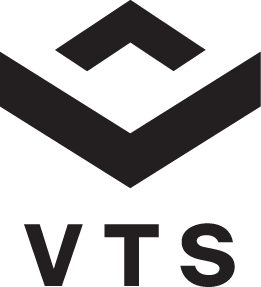 Ian Ritter is a veteran business journalist who has covered the retail and commercial real estate industries for more than a decade. He has held high-level editorial positions at GlobeSt.com and was formerly an editor at the International Council of Shopping Centers magazine SCT. He is a regular contributor to VTS' blog and is also online content manager for the engineering firm GRS Group's blog. Over his career, Ritter has written for several publications and holds a Master's degree in Journalism from Columbia University.