Brexit Uncertainty Further Bolsters Popularity of Coworking in the U.K.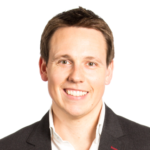 EMEA Regional Director of Sales, VTS
Of all the headlines generated by the flurry of data heavy annual reports produced by property consultancy groups in the first few weeks of the year, one of the most attention grabbing was Cushman & Wakefield's coworking study – Coworking 2018: The Flexible Workplace Evolves. The company's research concluded that the largest occupier of office space in London is now serviced office operator WeWork (second only to the UK government).
It's an impressive statistic when you consider that WeWork opened its first London location at Sea Containers House in October 2014. Since then it's amassed almost 2.6 million square feet of space in London – that's almost twice as much space as taken by Google (1.3 million square feet) and significantly more than Amazon (1 million square feet) during the same period, and they are still expanding. Those close to the business suggest they could occupy more than 4 million square feet by the end of the year.
WeWork isn't alone
It's not just WeWork that's rapidly expanding its flexible office footprint at the moment. According to Cushman's research, fellow flexible office provider The Office Group has snapped up 853,000 square feet in the last five years. Then there is the ongoing expansion amongst the larger established groups like Regus, smaller independent companies like LEO, Orega, and Instant Group, and the growing number of landlords offering their own coworking concept – for instance, British Land introduced its 'Storey' flexible workspace brand to three of its campuses last year. And that's not to mention the accelerators and incubators that seem to be popping up on every street corner in the capital at the moment.
In total, last year alone flexible workspace accounted for a record 2.5 million square feet of office letting activity – equivalent to 21%. This surge is partly in response to growing occupier demand. Cushman estimates that demand for flexible workspace in central London rose from 853,178 square feet in 2016 to 2,484,000 square feet in 2017, a 290% increase!
Flexibility and risk top of mind for occupiers
It has been suggested that one of the key reasons occupier demand for flexible workspace is so strong at the moment surrounds the ongoing uncertainty about the terms of the UK's exit from the EU. As a result, many corporate occupiers don't want to sign up for a long lease, commit to an expensive fit out, or try to predict headcount numbers over the next few years, when they can take advantage of flexible leasing terms provided by the serviced office model.
Of course, Brexit is not the only factor that is driving this trend, as we see a changing business landscape across the globe demand greater occupational flexibility due to shortened business cycles and rapidly evolving forecast models. Co-working space ultimately allows companies to upsize or downsize their operations as needed in response to any shifts in the economy.
The Cushman report states that "over the next year the sector will see increasing demand for co-working space from larger businesses, as corporate occupiers embrace a more dynamic co-working culture or shorter and lower-risk leases. Uncertainty around Brexit may be driving demand for flexible workspace in London, as major corporates look to avoid long-term space commitments".
Further evidence of the growing number of corporates signing for coworking space can be found in recent report by workspace provider The Instant Group  and flexible workspace specialist and workplace strategy firm HLW – Marketplace for Flexible Work. It found that deal lengths are increasing for flexible space in London, with 52% of deals now for more than 12 months (18 months ago this figure stood at 44%). In addition, deals for more than 50 desks have increased by a quarter year-on-year – Instant Group identified large corporates like EY (formerly Ernst & Young), Microsoft and Deloitte as those signing up for flexible workspace solutions.
As a growing number of landlords and co-working providers look to capitalise on this corporate occupier trend, Cushman predicts that in the future every large multi-let building will have some coworking provision within it. So much so that in the next ten years the company thinks that flexible workspace will account for "at least" 10% of the total market across the UK.
Of course, coworking isn't for everyone, but common myths are being dispelled
There are some caveats to this. For starters, not all corporates feel comfortable operating from a branded coworking space. They prefer to have complete control over the look and feel of the building and who has access to it. Also it's not logistically feasible for large businesses that occupy office space north of 100,000 square feet to stick their corporate headquarters in a coworking building – although going forward there is a chance that we may see more arrangements struck between coworking providers and large companies like IBM, which agreed a building management contract with WeWork on a Manhattan office last year.
Another potential sticking point is the growing cost of co-working space. While prime rents have stabilised for conventional office space in London the same can't be said for flexible workspace. Cushman figures show that the average rent paid by flexible workspace providers increased by 10% last year and in some buildings these operators are passing these increases onto occupiers. But even where these rent rises are successfully being passed on, Instant Group says that flexible workspace in cities like London is still available at a significantly discounted rate compared to conventional office space.
If I think back to my TRep days the rule of thumb was that serviced office space on a per head basis worked out to be cheaper for a 30 - 50 person company (3,000 - 5,000 sq ft), depending on which part of Central London you were looking to move to. According to Instant's figures, the average cost of renting flexible workspace is around 47% cheaper than what occupiers would pay in London for the equivalent amount of conventional space.
"It is a commonly held misperception that flexible space, which offers shorter contract lengths and fully serviced offerings, can prove to be a more expensive proposition for a business," says John Duckworth, managing director of the Instant Group EMEA. "But both the market data and our experience with clients entering the local market, flex space is proving to be a viable, low-cost alternative."
Of course many will debate these numbers and if compared on a conventional "rent paid per square foot" the serviced office model looks on the surface to be the more expensive option. However, if we factor in the true occupational cost wrapped up in the per desk model, very rarely surfaced by the traditional landlord, you can't argue that on a per employee basis the rent, rates, service charge, fit out and dilapidation costs on a traditional leased office space soon start to escalate. And this doesn't even include the cost to a business of a longer contractual commitment and lack of flexibility.
With the ongoing uncertainty surrounding the impact of Brexit on the UK economy, the coworking model looks set to remain and flourish over the coming months as the nation's corporate occupiers take advantage of this increasingly viable, low-cost, flexible alternative.