Bright Downtown Chicago Office Market Faces Potential Clouds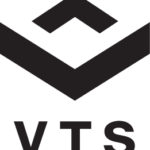 Chicago's CBD has been a great example of urban revitalization over the last several years. Creative office has thrivedas more companies move to the urban core, and Millennials and Baby Boomers have decided to call downtown home instead of living in the Chicagoland's sprawling suburban communities.

But could Chicago's office sector of commercial real estate be a victim of its own success?
CBD Chicago office rides a hot streak
For the most part, there is currently a lot to be happy about regarding Chicago's CBD office market, according to Colliers International. Rental rates rose to $38.95 per square foot during the second quarter, up from $36.87 during the same year-ago period. Among the reasons for this increased pricing is: "companies remain attracted to Chicago's diverse local economy, talented labor pool, and world class infrastructure," says Colliers.
Tech firms are a major aspect of this. Amazon is doubling its presence in downtown Chicago. Audio-tech firm Shure just signed a major lease downtown. Even car company BMW has a technology office in Chicago's CBD.
Being a 24-hour city where people work, live and seek entertainment is also in the downtown's favor. Mixed-use developments are a big part of that. There are plenty of recent examples of major projects coming online, especially assets being built by the Chicago River.
But is overbuilding a problem?
There could be some concerns that downtown Chicago is a victim of its own success, though.
Vacancy rates rose to 13.8% during the second quarter, up year over year from 12.4%, according to Cushman & Wakefield. It's the highest vacancy rate seen since the third quarter of 2015.
Part of that is due to an overabundance of office construction, according to some observers. Jones Lang LaSalle's second-quarter report on the Chicago office market warns of overbuilding as leasing trends fail to increase. There is a 50-story office tower breaking ground later this year, two more office towers scheduled for the West Loop, there are also developments on tap for south of downtown.
The big question is if tenants can absorb all the space coming online.
Despite the new construction, there has already been negative office absorption in downtown Chicago. Cushman reported that it was down 12.4 percent year over year during the second quarter.
There are some other major concerns about leasing in downtown Chicago. The high crime rate is not likely attractive to potential tenants, nor are Chicago's land prices and real estate taxes.
But it's the capital of the Midwest
Despite the uptick in challenges that downtown Chicago office real estate might currently be facing, there is probably not reason for major concern about the market.
After all, on the commercial real estate investment side, Chicago is considered a global gateway city, and it's also the third-largest metro area in the country. As Cushman points out, Chicago was ranked as the number one city in the country for corporate relocations by Conway Inc. for the fourth year in a row, making it an obvious destination for big tenancy. Bank of America signed a 533,000-square-foot lease in General Growth Properties' headquarters, at 110 N. Wacker.
There might be an increase in development that is hurting vacancy rates right now, but the Chicago area will always be an important destination for commercial real estate investors, and a slight downturn in fundamentals probably won't hurt that in the long term.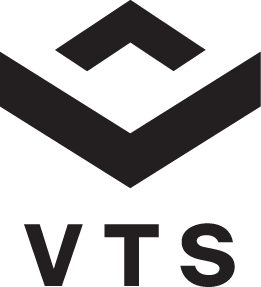 Ian Ritter is a veteran business journalist who has covered the retail and commercial real estate industries for more than a decade. He has held high-level editorial positions at GlobeSt.com and was formerly an editor at the International Council of Shopping Centers magazine SCT. He is a regular contributor to VTS' blog and is also online content manager for the engineering firm GRS Group's blog. Over his career, Ritter has written for several publications and holds a Master's degree in Journalism from Columbia University.