California's Office & Industrial Markets Remain Robust in Q1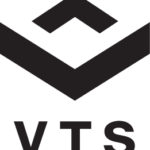 The nation's largest state is filled with several major markets and submarkets. While it's impossible to hit all of them in detail in a single installment, we've identified the most important office and industrial areas to help paint an accurate picture of the performance of commercial real estate in California over the first quarter.
The bottom line? Though office growth slowed slightly in some areas, construction and investment interest is not waning. Meanwhile, the industrial sector in California's two main clusters is killing it.
Read on for a snapshot of California's major markets.
San Francisco Office
The office market in San Francisco is arguably the strongest in the country, and has had that reputation for a while.
However, San Francisco vacancy rates increased over the last four quarters, according to a report by Cushman & Wakefield. It stood at 8.7 percent during the most recent period. Asking rents also slightly fell.
But that doesn't mean it's not still a very hot office market. Unemployment was at an incredibly low 2.9 percent during the first quarter, down from 3.2 percent during the same year-ago period. Meanwhile, private-sector jobs rose 2.4 percent year-over-year.
And as far as the uptick in vacancy goes, Cushman points out that there could be an upside. Several firms that have searched for space in San Francisco could now have a chance to set up shop in the city.
Plus, the vacancy increase surely isn't dissuading developers. At the end of the first quarter, 5.1 million square feet of office space was under construction in San Francisco. One of the most significant projects is 50 First Street, being built by Oceanwide Center, in the South Financial District. On completion, the building will be the second-tallest in the city.
And despite San Francisco offices' slight dip in fundamentals, Cushman forecasts that transaction activity this year could reach record levels.
Los Angeles Office
The office market in California's largest metro area slipped a bit in the first quarter, with vacancy rates at 14.4 percent, a bump of 20 basis points from Q4 2016, according to Colliers International. The good news is that it still fared better than the same year-ago period, when it stood at 15.1 percent. While that took place, asking rents rose to $2.86 per square foot, a 5.9 percent jump from 2016's first quarter. Another upside is that unemployment continues to decrease, to 4.7 percent from 5.3 percent.
In the nation's third-largest metro office market, there is currently 5.6 million square feet under construction, most of which is expected for completion by the end of the year.
Downtown Los Angeles is a strong focus area for commercial real estate observers because of the area's revival due, in part, to the Millennial generation's desire to live in a 24/7, live/work/play environment that features creative-office options. Though asking rents slightly rose, at 0.2 percent, it was lower than previous quarters. However, there are two vacant office buildings totaling 641,000 square feet that could be snapped up by several smaller firms looking for spaces to house their operations. Downtown also accounts for 51 percent of all new construction taking place in the entire metro area.
West Los Angeles, traditionally the area's strongest office market, took the biggest hit. Vacancy rates fell 230 basis points, mainly due to firms relocating. There is 1.5 million square feet of construction on tap, but not much of it has yet been spoken for by tenants.
Other submarkets, for the most part, saw slight dips in vacancy, yet rents are still creeping up.
Despite this small bump in the road, the Association of Foreign Investors in Real Estate (AFIRE) noted at the beginning of the year that Los Angeles is ranked as the fifth-most desirable location to place money in the world, and this is not likely to change.
Inland Empire Industrial
Southern California's Inland Empire region is arguably the strongest warehouse/distribution center cluster in the country, and that certainly didn't change during the first quarter. A recent Cushman & Wakefield report, says that 2.1 million square feet of new space was added during the period, bringing the total industrial supply there to in excess of a half-billion square feet. Despite the new supply, vacancy rates fell by 150 basis points year over year, dropping to four percent.
The main driver for this is the continued explosion of e-commerce distribution and the area's proximity to the ports of Los Angeles and Long Beach. Further, the Inland Empire is where much of the country's imports from Asia are shipped across the country via rail and truck logistics hubs.
This has led to positive absorption within these Inland Empire assets for 31 straight quarters. Asking rents are also at an all-time high, at 61 cents per square foot, a 24.5-percent boost from 2016's first quarter. Cushman does not see this changing and forecasts more building, higher rents and lower vacancy in the foreseeable future.
East Bay Industrial
Up north, the eastern part of the Bay Area is no slouch, either. In four of the five submarkets in the region, there is literally a zero-percent vacancy rate for Class A industrial space in the East Bay, according to JLL. Granted, land supply is more constrained than its southern counterpart, but this is still an impressive statistic. Given that, investors and tenants are now looking toward Class B and C assets, several of which also have zero-percent vacancy rates as well.
This is leading to new construction, with 1.5 million square feet having broken ground during the first quarter, some by very notable developers. CenterPoint is building a major project at the Port of Oakland . The world's largest industrial developer and industrial REIT, ProLogis, is also building a major complex near the port.
Part of the success of industrial commercial real estate in the East Bay is directly due to activity at the port. Since 2015, cargo volumes have reportedly increased by four percent.
Though construction is underway in the East Bay, JLL forecasts that, due to such tight vacancy rates, developers and tenants are going to start looking toward the North Bay to meet demand.
The State of the State
Being the country's largest state, with two major gateway markets for both investment and commerce, California will always be front-of-mind for tenants, both domestic and abroad. As things stand now, there is no evidence that this will change for the rest of the year. Unless there is a serious hiccup in the nation's overall economy, expect good news from California for the remainder of 2017.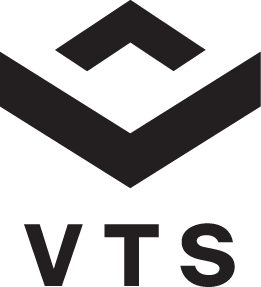 Ian Ritter is a veteran business journalist who has covered the retail and commercial real estate industries for more than a decade. He has held high-level editorial positions at GlobeSt.com and was formerly an editor at the International Council of Shopping Centers magazine SCT. He is a regular contributor to VTS' blog and is also online content manager for the engineering firm GRS Group's blog. Over his career, Ritter has written for several publications and holds a Master's degree in Journalism from Columbia University.