Can Department Stores Catch a Break?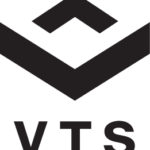 There has been a lot of coverage on the current demise of department stores.
Whether or not it's actually true, these retailers do seem to be facing an uphill battle. There is now news that Coach and Michael Kors are taking their brands from hundreds of outlets across the country because of the major discounting that department stores are applying. Both firms said that the deep discounting is diluting their brands and that consumers are getting confused as a result.
Financially, the picture is not great for department stores. For example, Macy's second-quarter results were far from rosy. Same-store sales dropped two percent year over year, while total revenues were down 3.9 percent. Year to date, comparable-store sales have fallen 4.4 percent overall. Meanwhile, the retailer announced that it is closing 100 stores next year, on top of the 36 Macy's closures planned at the beginning of 2016. And Macy's peers aren't doing that much better —Nordstrom, Sears, and othersare reporting similar performance,
Department stores were once the stalwarts of shopping outlets in the United States, but that has certainly changed. This could be seen as a turning point for the retail industry.
This isn't to say that department stores aren't trying to combat falling sales. In New York City, which is traditionally the home of flagship locations, there is a lot of activity. Neiman Marcus, for example, is set to open its first location there in two years. Nordstrom is also opening its first full-line Manhattan store at the Central Park Tower development. All are endeavoring to make their stores more of an experiential retail environment, adding restaurants, spas, and fully digital experiences where customers can shop in person and use their smartphones to find information about products.
Although ailing department stores may be a concern for somelandlords, the departure by Coach and Michael Kors could provide a relief.Both of these retailers have plenty of specialty stores. If their distribution is cut from department stores, the companies could likely open more of their own units. Coach and Michael Kors' specialty stores are typically in urban areas with heavy foot traffic. As many apparel units are closing due to over expansion and corporate cutbacks, it could be a good sign that there will be demand for additional space in the 5,000-square-foot range.
Still, this is a bit optimistic. Consumers are less mesmerized by aspirational luxury products than they once were. Additionally, both handbag and accessory companies have a pretty strong online business, so shoppers could just opt to buy those products on the internet.
Either way, department stores are not the draw they once used to be. The innovations they are making to draw in more shoppers, especially in Manhattan, are encouraging. But New York City is arguably the shopping mecca of the United States, so those advancements are to be expected.
It remains to be seen with what the Macy's of the world will do to improve the state of their other, less trophy, locations around the country.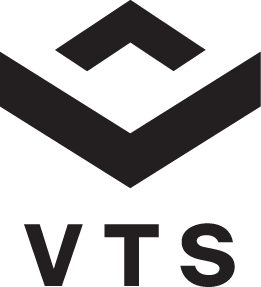 Ian Ritter is a veteran business journalist who has covered the retail and commercial real estate industries for more than a decade. He has held high-level editorial positions at GlobeSt.com and was formerly an editor at the International Council of Shopping Centers magazine SCT. He is a regular contributor to VTS' blog and is also online content manager for the engineering firm GRS Group's blog. Over his career, Ritter has written for several publications and holds a Master's degree in Journalism from Columbia University.