Why 2016 Will Be a Great Year for Canadian CRE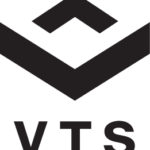 A recent CBRE report forecasts that foreign investments in Canadian CRE will reach record highs this year, with a lot of capital coming from the U.S. and China. This activity is expected to represent over 7.5 percent of all CRE deals, amounting to more than C$26 billion ($20 billion) in deals this year across the country.
A weak dollar
The relatively weak Canadian dollar is driving much of the expected activity. The loonie is currently clocking in at about 75 percent of the US dollar — a 13 percent drop over the last twelve months — which gives foreign investors a competitive edge in pricing.
Since Canada is considered a stable place to do business with plenty of attractive assets, it is becoming a very viable alternative to the US gateway markets — and their record prices. However, investors will have to move relatively quickly since the loonie has been seeing some recent bounce backs.
Strong, stable markets
Even without the currency bump, Canada would still see a surge in activity this year. Especially in its two biggest markets: Vancouver and Toronto.
Vancouver is considered especially attractive right now. As of the end of March, foreign investments in all of Canada were up 143 percent in the last six months, hitting C$1.85 billion, according to Colliers International. Of that total, C$798 billion was spent in Vancouver commercial real estate.
Additionally, in all of 2015, roughly 1,900 Vancouver-area CRE properties traded hands for C$1 million or more, a 37-percent jump from the prior year, according to research firm Altus Group. The deal volume in 2015 was reportedly an all-time high for the city.
Toronto, the nation's largest city and financial capital, is seeing a lot of activity as well. A recent CBRE survey placed Toronto as the fifth-most-desired non-gateway CRE market in North America. The market is particularly appealing on the  retail end —  the mall with the strongest sales in the country is Toronto's Yorkdale Shopping Centre.
And, although Vancouver gets most of the attention, the majority of foreign investment, led by U.S. investors was in Toronto last year, hitting 48 percent of the total investments in Canada.
Fluid capital across the border
This year may also see a rise in Canadian investors looking domestically, as well. Many have been selling their assets in places like Southern California's Inland Empire, since the U.S. real estate has seen such an improvement in the last couple of years. Coupled with a stronger U.S. dollar, they are seeing some serious returns on their investments right now.
This is giving them the opportunity to re-invest in Canada. As the CBRE report cited, "Private Canadian investors were the largest group of commercial real estate buyers in 2015 for product over $10.0, accounting for 47.0% of deal volume."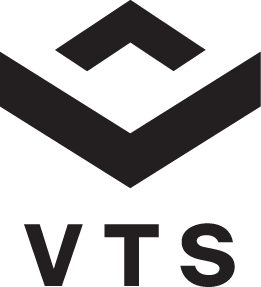 Ian Ritter is a veteran business journalist who has covered the retail and commercial real estate industries for more than a decade. He has held high-level editorial positions at GlobeSt.com and was formerly an editor at the International Council of Shopping Centers magazine SCT. He is a regular contributor to VTS' blog and is also online content manager for the engineering firm GRS Group's blog. Over his career, Ritter has written for several publications and holds a Master's degree in Journalism from Columbia University.