Could 2016 Be Another Record Year for Foreign Investments in U.S. Real Estate?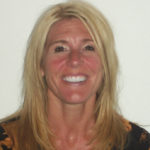 2015 was a landmark year for foreign investment in U.S. commercial real estate. But 2016 might be even better.
According to a survey by the Association of Foreign Investors in Real Estate (AFIRE), 64 percent of respondents said they planned to make "moderate or major increases" in their investments in U.S. real estate this year. Thirty-one percent indicated they would "maintain their holdings or reinvest," while no respondents said they planned to decrease investments in U.S. real estate.
Cross-border dealson the rise
Overall, cross-border investment in U.S. real estate has spiked since the financial crisis. According to Real Capital Analytics, there was $87.3 billion in completed transactions in 2015, compared with $5 billion in 2009. Manhattan alone accounted for $23.5 billion, or about 27%, of 2015's foreign purchases.
"The United States is the safest harbor at the moment for capital," Jim Fetgatter, AFIRE's chief executive officer, told VTS in an interview. "The U.S. real estate market is the largest in the world by far."
Foreign capital is drawn to U.S. real estate investments due to the overall strength of the U.S. economy, the predictable cash flows, transparent markets, and liquidity relative to other global markets. In other words, investors see the U.S. real estate as a safe place to park capital with strong potential for price appreciation.
A recent report from Colliers found that in 2016 foreign investors will continue favoring the top six U.S. markets: New York City, Chicago, San Francisco, Los Angeles, Boston and Washington, D.C. Within these gateway cities, offices are the favored sector with apartments and retail close behind.
Where's the foreign capital coming from?
Investors from Canada, Europe, Asia and Australia have acquired stakes in U.S. office buildings, industrial buildings, apartment buildings, hotels, and retail centers as they seek higher yields.
"The main European funds are actively looking to North America with the gateway cities appealing," said Richard Divall, Head of Cross Border Capital Markets, EMEA, for Colliers International in an interview.
Divall said the German open-end funds like DEKA Investments, Union Investment, GLL Real Estate Partners, Commerz Real and Deutsche Bank are actively looking in the United States. Union recently acquired a development project in Boston for $180 million, and Commerz Real is acquiring properties in New York and looking at assets Canada.
Swiss Funds are active including UBS, Credit Suisse and AFIAA, which acquired an office building in Austin, Texas, in August 2015. Norges Bank has been actively buying in gateway cities, teaming up with MetLife and Boston Properties, according to Divall. "We're also seeing a lot of Middle Eastern capital looking at the United States," he added.
Domestic investors favor secondary markets
With the majority of foreign investors focusing primarily on gateway cities – although secondary markets are gaining some traction — domestic investors are deploying capital in emerging secondary markets like Atlanta, Dallas, Seattle, Portland, Ore., and Charlotte, N.C.
"That has historically been the case because the domestic investor is going to know the secondary markets much better than a foreign investor, and that's why typically a foreign investor will gravitate to those well-known cities because they feel safe within those cities," Fetgatter said.
He continued, "domestic investors may be a little more entrepreneurial or may be willing to take on a little more risk because they feel like they know the submarkets better than somebody who flies in from Germany or Korea. They're looking for yield, capital appreciation, and opportunity."