U.S. Industrial Real Estate Set to Evolve in 2017 Thanks to Changing Tenant Expectations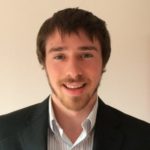 The U.S. industrial real estate market was red-hot over the course of 2016. While most experts don't expect that story to change too much, it is likely the sector's success will look a bit different in 2017. From urban markets gaining ground to the importance of build-to-suit properties, tenants are starting 2017 with a tweaked set of expectations.
Industrial Real Estate Was 2016's Success Story
The industrial sector marked its 27th consecutive quarter of net occupancy gains in January 2017, according to Cushman & Wakefield's most recent report. Annual net absorption rose to a record 282.9 million square feet last year and the sheer duration of the expansion marks it as one of the longest ever experienced. Those occupancy gains helped drive the vacancy rate down from 6.9% to its current 5.5%. That's the lowest level in 30 years, and is especially impressive considering 156 million square feet of speculative warehouse product was delivered last year.
Industrial's success wasn't confined to just one segment of the market — every segment, from logistics warehousing to manufacturing and flex product properties posted strong occupancy gains last year. Industrial rents also rose in 2016, increasing 3.9% in Q4 from last year's levels. Cushman & Wakefield's report shows 61 of 79 markets experienced industrial rent growth, and on the national level every industrial property type is enjoying rising rents.
Last Year's Success Puts Industrial in a Strong Position for 2017
Much of the demand fueling industrial real estate comes from e-commerce, which has been growing at a breakneck pace for the last few years and isn't expected to stop anytime soon. On the contrary, global e-commerce sales are forecast to grow over 150% over the next five years. Considering the direct connection between e-commerce and industrial real estate, through warehousing and the supply chain, there is no reason to expect the sector to slow down while e-commerce remains strong.
Experts predict other fundamentals to stay steady throughout 2017. CBRE Head of Industrial Research in the Americas, David Egan, told Bisnow he expects the supply chain that forms the backbone of industrial real estate to continue to deepen as firms like Amazon keep pushing to set up warehouses closer to customers. That's a fundamental that isn't likely to change, said Egan, and he expects it to continue to support industrial real estate.
While many experts predict industrial to do well in 2017, there are some who think the sector is due for a slowdown after such a prolonged period of growth. Egan explains some industry executives think industrial is headed for a plateau, but not due to weak demand or economic factors. He told Bisnow, "So many users have been actively in the market for so long, but there's going to be a point where they've managed to employ their strategy, and demand will slow down. This is not because the market is bad; users will simply be satisfied with the supply chain and real estate decisions they've made, and will wait and see what happens."
While the fundamentals look set to continue industrial real estate's growth, there are things owners can do to make sure their properties are still attractive to tenants should the sector hit a plateau.
Tenants Have Evolving Expectations
The old dichotomy of huge rural warehouses vs. smaller urban warehouses is starting to lose its meaning. While large warehouses outside urban centers still command the premium rents, urban properties are starting to catch up as tenant needs evolve. Cabot Properties' latest industrial portfolio sale to DRA Advisors for $1.07 billion highlights this trend.
The deal involved 19.8 million square feet of industrial space, mostly in older urban properties, and each property averaged about 110,000 square feet. Experts told the Wall Street Journal Cabot's ability to sell the whole portfolio in one deal is significant, noting only a few years ago this trade probably wouldn't have happened as investors were much more interested in massive distribution centers outside of cities.
In addition to urban warehouses becoming more attractive to tenants, the sales price indicates another shifting trend: the price difference between urban and rural warehouses is shrinking. The urban properties Cabot sold have typically traded at higher capitalization rates, usually between 1.5% and 2% higher, but in this deal they traded only 1% above modern rural facilities. While the transition is in line with retailers' fundamental desire to extend distribution networks by grabbing properties closer to customers, the rise of urban warehouses is a new trend that is expected to gain momentum this year.
Build-to-suit is also becoming more important to tenants. Prologis recently said its 2016 build-to-suit starts jumped 15% above 2015 levels. This demand driver is set to grow in importance as Internet of Things technologies continue to make industrial real estate smarter while becoming more important for tenants.
Industrial real estate's fundamentals are strong, making most experts agree the sector is poised for another year of growth. Yet tenant needs are evolving, and if the sector is set for a slowdown, owners who focus on built-to suit starts, the emerging importance of urban properties and keeping properties up to date with the Internet of Things technologies will be the best positioned this year.