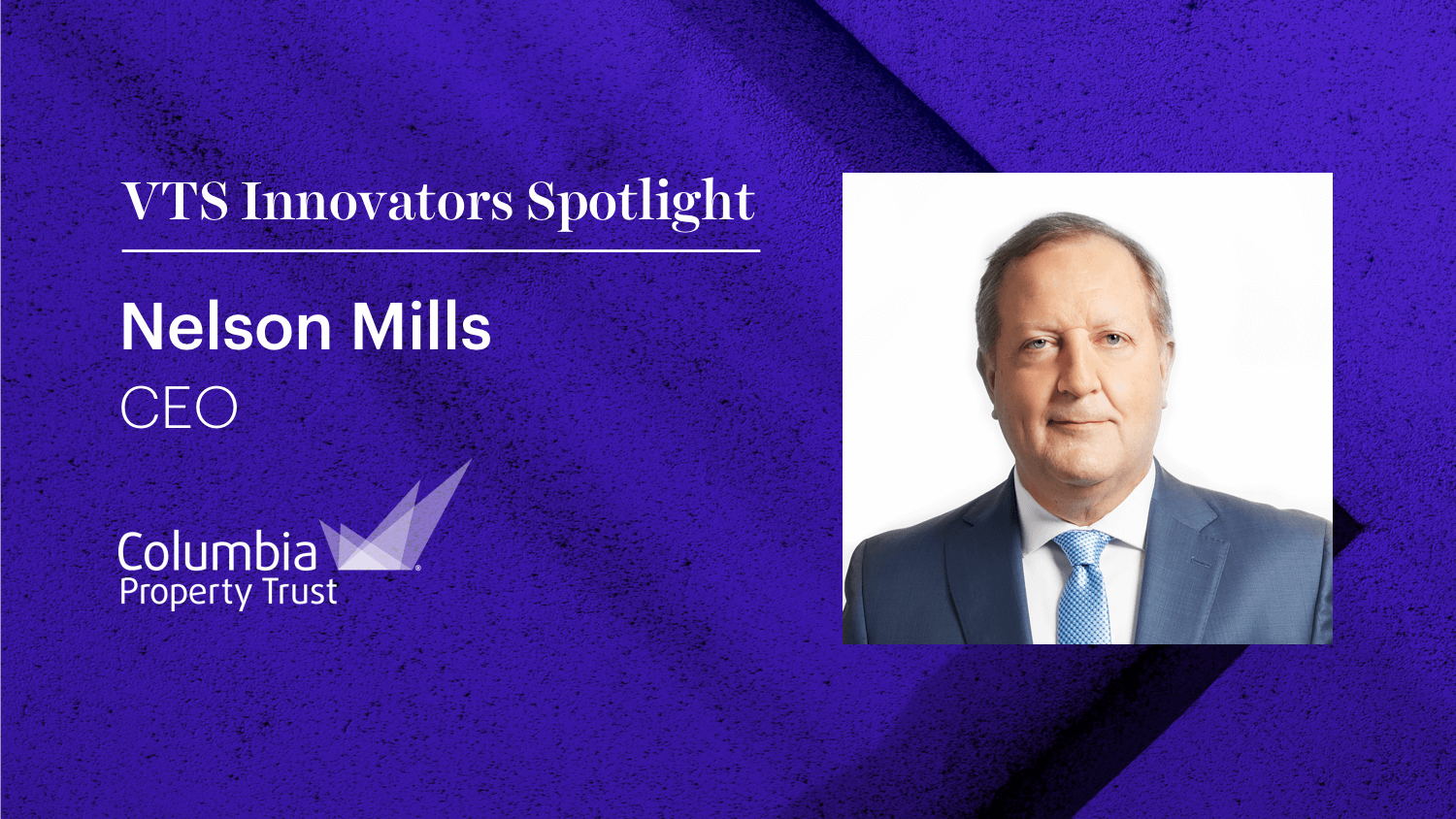 Columbia Property Trust CEO Nelson Mills on Digital Marketing, Return to Work, and Tenant Communication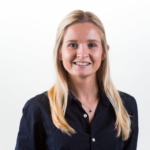 Sr. Manager, Content Marketing, VTS
Columbia Property Trust (NYSE: CXP) creates value through owning, operating, and developing Class-A office buildings in New York, San Francisco, Washington D.C., and Boston. The company's passion is in serving the office needs of today's top companies — and my, how those needs have changed since COVID-19! We (virtually) sat down with Columbia's CEO Nelson Mills to understand how he and his team are preparing to welcome tenants back to their properties and navigating this disruption with new technologies and approaches, like digital marketing, to set up for long-term success.
Because, from Nelson's perspective, "even if COVID ended tomorrow, a digital marketing platform is an additional tool we'd want to use effectively to enhance our competitive edge. We're in competitive markets, and this technology helps us compete for our share of the demand."
Enjoy!
VTS: Can you tell us more about Columbia Property Trust?
Nelson Mills: Columbia is a $6 billion office REIT focused on the more dynamic, growth-oriented sub-markets. In Manhattan, that includes Midtown South and Chelsea. In San Francisco, it's primarily the financial district. And then, we're inside the district in Washington DC ― all in all, we have a very urban, CBD focus. And the majority of our tenants are tech and media, so we have a very specific strategy that has worked out quite well for us over the last several years. We've been a listed company since October of 2013, trading on the NYSC.
Back in January, we acquired Normandy Real Estate Partners – a team that was similar in size but with some additional capabilities in development and construction – and merged the two organizations together. So, we're now equipped with a full-service construction, development, asset management, and leasing platform based in those markets.
VTS: What does your day-to-day look like in your role? How has it changed during COVID-19?
Mills: As CEO, I'm primarily responsible for the overall strategy for Columbia. Also, I spend a fair amount of time communicating with our investors and our board, who represent those investors. On the real estate side, I focus on capital allocation, buying and selling of real estate, as well as our overall leasing strategy. We have a great, talented, experienced team, so my primary role is strategy and leading that team.
Like everybody else, when COVID hit, we shut down our offices and went to a work-from-home mode back in March. Since then we've been preparing our buildings for re-entry, both from a safety and cleaning standpoint and from a tenant communication standpoint. We've focused on getting our buildings ready for when tenants want to come back and ensuring they know our teams are ready to welcome them back. Our team has been back at the office for the last couple of months, but even during the shutdown, we, like most other companies, learned to be very effective from home with Zoom and other digital tools.
The biggest change for us was the disruption in the market and our work schedules, but so far, so good. We're collecting rents from tenants, we're keeping open communication with tenants, we're helping tenants prepare for re-entry. We're making the best of it, but we're hoping that, by early next year, things start to get back to normal.
VTS: What are some of the biggest ways you've needed to adapt your leasing processes during COVID-19?
Mills: Leasing and capital transactions have slowed greatly, for obvious reasons, but we were able to follow through and finish up most of the lease negotiations that had commenced prior to the shutdown. And for the most part, we were able to keep the pre-COVID terms, but in a few cases, we ended up giving a couple of months more free rent, or slightly reducing the net effective rent terms in one way or another. We've actually had ongoing discussions with existing tenants on upcoming renewals and we've even been doing some tours ― mostly virtual tours ― with prospective tenants. Executing from home has gone smoothly.
We're also very fortunate to not have a whole lot to lease today. We're 97% leased, and between this year and next year, less than 10% of our portfolio is expiring. So, we've had the good fortune of having a very stable roster of tenants, but the team is working hard on marketing and showing our available space ― again, mostly virtually. We've had a few physical tours, but it's more important than ever to have those technology capabilities.
What was introduced into the mix was the disruption in the market, disruption in our industry, disruption in our workdays, with the inability to be able to come into the office for several months. That's put pressure on supply and demand fundamentals. For the time being, fundamentals have clearly shifted in the tenants' favor, because there will be more supply than demand until we've worked through this. And the market has made prospective tenants a bit more wary, a little more reluctant, to sign a long term lease with this uncertain environment. I think it has forced landlords to be more flexible and to bend a little more to get the deals done.
VTS: How are you supplementing your leasing strategy with digital marketing?
Mills: We're definitely using digital marketing across the portfolio. It was something we had deployed with some success before COVID, but it was a fairly small percentage of the portfolio. I think what COVID did for us and others is to create a greater sense of need and urgency. It went from being a supplemental approach to becoming the primary process, so we needed to adapt our capabilities to meet that. VTS Market is a big part of that solution, and it's something we would have gone to anyway, but I think there's more of a sense of urgency now with the environment we're in.
We have yet to see what the full impact of COVID will be on leasing demand. We're all looking ahead to beyond COVID when we have vaccines and people are more comfortable coming back to the office and we can get back to business. But there are longer-term effects that are yet to be determined. Is there more work from home? Does that persist well beyond COVID? Are there different ways tenants are looking at space usage that might change requirements? Will the market shift to shorter lease terms? Probably, which would require more frequent leasing activity.
So, we don't know exactly what form it will take, but we're certain that there will be pressure on demand, which heightens competition. And so, going forward, the more tools we can have to compete and to showcase our properties, the better. Even if COVID ended tomorrow, a digital marketing platform is an additional tool we'd want to use effectively to enhance our competitive edge, so it's here to stay. We're in competitive markets and we believe this is a valuable tool to help us compete for our share of the demand.
VTS: Why did you start looking for a solution like VTS Market? What business challenges were you trying to solve?
Mills: Well, the system we've had ― which is relying on internal leasing and asset management professionals, as well as some of the best brokers in our markets ― had worked well. And as I mentioned, we're highly leased, and we've had substantial growth in rental income over the last few years. But COVID hit and exposed some of the gaps in our system and accelerated changes that were already starting to happen.
We've been relying on a network of brokers to create and share marketing materials, attract prospective tenants, go on hundreds of in-person tours, and uncover opportunities to meet tenant requirements. But a digital marketing platform like VTS Market ― one that showcases our assets and spaces and allows brokers and tenants to tour virtually, that enables them to better evaluate our properties as a potential home for them, and enables us to better tell what we have to offer ― that is what we need in this new COVID-altered world. It's all about what we can do to have further reach and be more competitive.
VTS: What results are you looking to achieve with VTS Market?
Mills: While we don't have a lot of leasing opportunities right now, we do want to be more be active and effective in our markets. We expect to see more tours through our available space, faster absorption time, a much faster timeline of moving space, and ultimately, lease execution with favorable terms. Those will be the most impactful ways to see and measure our results. But even just getting more traffic, more qualified traffic, of prospective tenants touring through the spaces and properties would also be important to see.
The better we do at presenting, showing, and offering the right space to the right prospect, the better we're going to perform for our tenants and our shareholders.
VTS: What do you think commercial real estate will look like after COVID-19?
Mills: First of all, we believe it's going to be several months before most buildings are fully or almost-fully occupied. Many of our tenants, particularly in the tech and media sector, have indicated they won't even begin re-entry in any serious way until early next year, so I think it's going to be another six to nine months before we see our buildings full again. That's assuming there's no second wave and we continue to improve our health numbers across the country. So, that's in the near-term.
In the longer term, we believe tenants will look at reconfiguring how they use their space. At a minimum, enhanced cleaning protocols, reduced density, spreading people out – those are all things we're going to see. The big question right now is the work from home element ― how much of that survives, how much of that lasts beyond COVID, and how do companies use that? We've heard everything from, "certain departments will be home all the time," to, "We want all of our people in the office, but maybe not five days a week." So, does that mean hoteling? How do companies maintain their culture and productivity without gathering as many people in the same space? And do they give people the flexibility to work from home if that works for them? Obviously, scheduling and density will be a big issue, and I think all of those questions will be ongoing.
In terms of the structures of the leases, I think we'll see a bigger push towards shorter-term leases and more flexibility in the terms. Landlords that can best adapt to those needs and be the most creative in meeting them are going to be the winners.
And then another big question is, will we see a shift from CBDs to more suburban locations? That's particularly interesting in Manhattan and San Francisco given their reliance on mass transit. I personally think the drivers that brought talented workers into the city, which is why the employers are there, will continue to exist once we get through the health crisis in the next few quarters. But it's a question that has yet to be answered.
VTS: What advice do you have for other landlords as they navigate COVID-19?
Mills: The top of the list would be to communicate with existing tenants early and often. Tenants are trying to figure out how to get their teams back together in a safe, comfortable way. And they're not in the real estate business — We are. They have questions and concerns about how it's all going to work, everything from cleaning protocols to air filtration to managing traffic flow through the building and on the elevators. And so, I think communicating with those tenants early and often about those things, sharing with them what we know, what we've learned, what we're doing, and being as accommodating as possible to their needs and concerns, is the number one thing to do. We'll learn from them, we'll learn what their needs are, and they'll learn from us about what we're doing to keep their building safe.
And then, treat these tenants as long term partners. We all have investors to serve. We all need to preserve the capital and make returns for our investors, but our tenant relationships are also long-term relationships. Tenants are the lifeblood of our business, and meeting their needs is the key. So those are the top priorities for me.