Accelerate 2016: Announcing Additional Speakers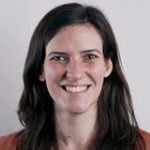 Accelerate is just over a month away! Join us for workshops and discussions on integrations, change management, business insights and analytics, and more. Learn how industry leaders and peers are using Hightower's leasing management platform to transform their leasing business. We're pleased to announce additional speakers who will share their experience with Hightower.
Mario Barrafato, Canadian Real Estate Investment Trust, Executive Vice President and Chief Financial Officer
Mario is the Chief Financial Officer of Canadian Real Estate Investment Trust ("CREIT"). Mario joined CREIT in March 2015 and is responsible for the financial management of the business.
Chris Sadler, Allegiancy, Co-Founder
Chris Sadler co-founded Allegiancy in 2006. As President, he uses his proven operating, development and turnaround experience to increase the value of the properties Allegiancy manages.
Ashley Sattler, Kilroy Realty Corporation, Director, Leasing Analytics
Ashley joined Kilroy in early 2012 and during her time has worked in Internal Reporting and managed the Revenue Accounting department.
Anjee Solanki, Colliers, National Director, Retail Services
Anjee brings over 20 years of focused retail real estate experience to her role. She provides strategic leadership to more than 400 specialized retail professionals operating across 83 markets.
Heath Johnson, TIER REIT,  Managing Director, Asset Management
Heath oversees asset management and property operations for TIER REIT's national office portfolio. Prior to joining TIER REIT, he worked at Hines for fifteen years where he was responsible for commercial office development, acquisitions and operations in their Dallas office.
Michael McDonald, Washington REIT, Managing Director, Real Estate Services
Mike is responsible for project management, engineering, energy, and environmental services. He joined Washington REIT in January 2007 as Director of Engineering.