Hightower + VTS Announce Merger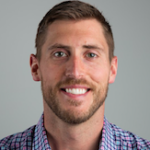 As you may have heard, we made a big announcement this morning. Hightower and VTS have merged. We're combining two incredibly strong teams, enabling us to innovate faster and create deeper competitive advantages for our customers.
Hear more from the founding teams in the below video:
For the past three years both Hightower and VTS have been focused on a similar mission - to transform the commercial real estate industry through intuitive, easy-to-use technology. As both companies sought this mission, a new category of software was established and some of the world's largest largest owners and brokers began to realize the importance of leasing and asset management platforms.
Over the past several months, the leadership teams of both companies recognized that by joining forces, we could tackle much more ambitious product challenges, expand into new markets faster, and make bolder bets that would result in real competitive advantage for our clients. For these reasons we know that this merger is the right decision for both companies and the industry.
Not only will the combined teams be able to build better products, working together will allow us to centralize more data sources and resources. This single repository will give our customers an even more accurate view of the market and commercial real estate.