Top CRE Conferences in Fall 2015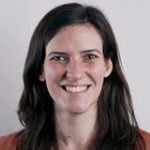 Many real estate networkers have their favorite event - NAIOP's annual bus tours, Bisnow's Creative Office, CoreNet's annual New Year's dinner. But, if you're new to the conference scene or find yourself overwhelmed by the options this fall, check out our recommendations for which events you really shouldn't miss:
Urban Land Institute's Fall Meeting (October 5-8, San Francisco)
The Fall Meeting is the largest event on our list, averaging 6,000 attendees each year. The four-day conference features a full day of local tours, in-construction developments, office tours of big-name headquarters, and full day exhibitions around neighborhoods. The following three days feature a slew of panels and networking opportunities. ULI has one of the most inclusive demographics, likely due to it's sheer size - you'll find representatives from finance, development, transit, architecture, real estate graduate schools, and more.
NAIOP's Commercial Real Estate Conference (October 13-15, Toronto)
Held every fall, this year's event is going north of the border to Toronto. Running Tuesday to Thursday, this conference features a tour day and full range of panels, from the evolution of workplace design to urban densification. If you have limited availability, Wednesday is the only full conference day. Although the discussions will focus more on urban planning and development than other conferences, it is still a great networking opportunity. NAIOP is also the only conference on this list to feature welcome events specifically for first-time attenders. This year's evening networking reception takes place at the Hockey Hall of Fame, a can't miss venue!
CoreNet's Global Summit (October 18-20, Los Angeles)
CoreNet's Global Summit is their largest event in the United States outside the Eastern Regional Symposium. End-user heavy, this conference is fantastic if you're looking for tenants and big names to rep. The agenda reflects this dynamic - breakout sessions focus on innovation, organizational change, and building a successful workplace. Prepare for the next wave of CRE trends with panels such as "The Urban Campus: Think Vertically".
TheRegional Circuit
Regardless of your organization of choice, these regional events need to be a staple of your networking efforts. Usually just breakfast or half day events, they give you a current snapshot of your market. Topics guarantee new insights to inspire this week's deals and next quarter's goals. In emerging markets such as Atlanta, Miami, San Diego and Seattle, these events provide great insight into growing neighborhoods and industries — a great opportunity if you're looking to break into these neighborhoods.