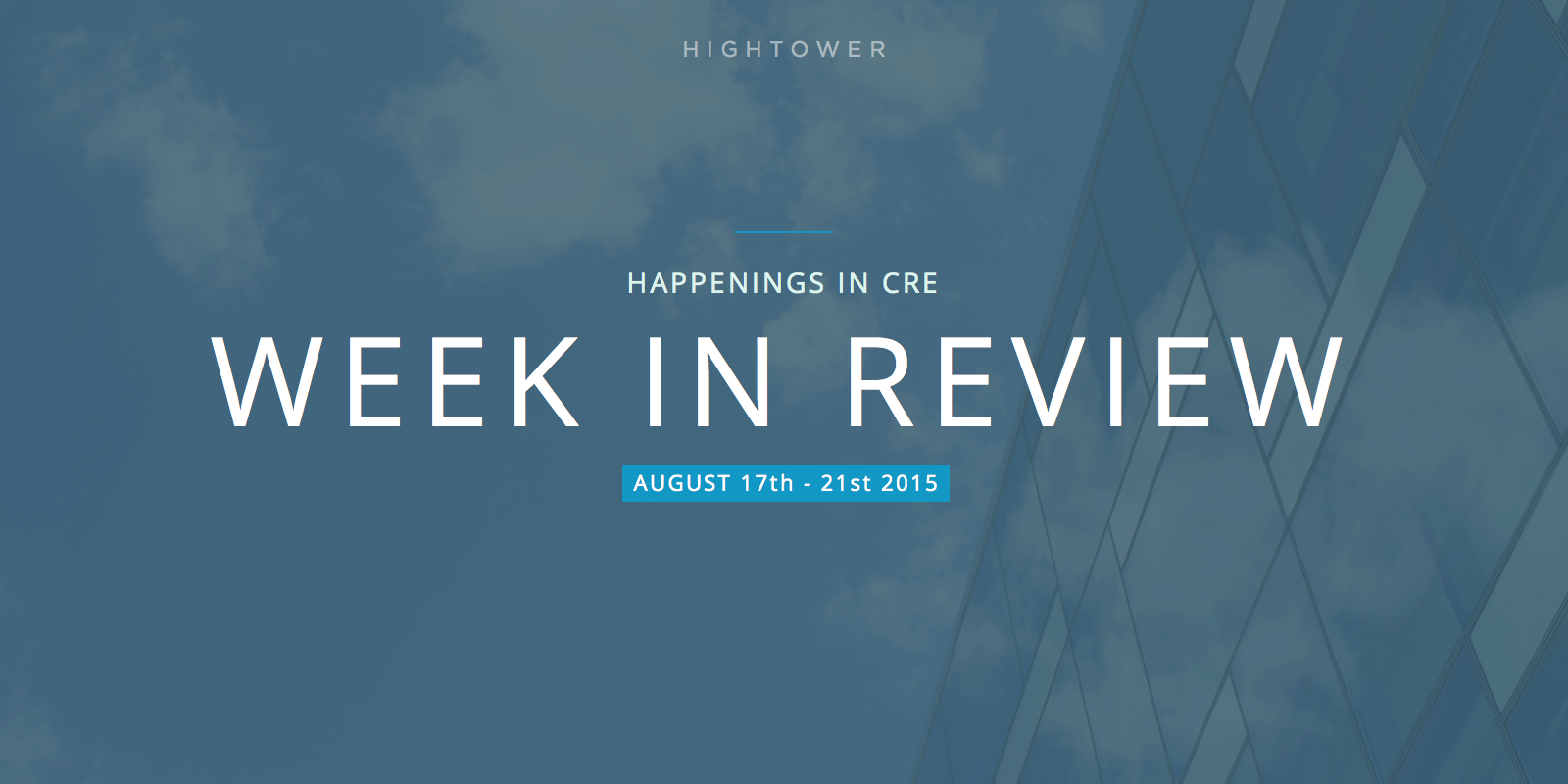 CRE News & Reading: Week of 8/17 – 8/21
Happy Friday. Here's a run-down of some of our favorite reads from this week, including: dangerous words, Yuan fallout, the burning Bronx, and more.
The six most dangerous words in CRE
"Oh no, I missed another encumbrance!" Just kidding. According to NAI Global president Jay Olshonsky, the six most dangerous words in CRE are "I've always done it this way." That mentality is particularly problematic as CRE undergoes significant industry shifts and technological developments.
Developers are missing an opportunity
Developers that focus primarily on retail or multi-family may be overlooking a great opportunity: self-storage sector. Ari Hirt, managing director at Mission Capital Advisors, explained, "Not only is [self-storage] a viable pocket of CRE — with super healthy returns — but in NYC, demand is far outpacing supply."
Overnight, NYC real estate got more expensive for Chinese buyers
Last week, the Chinese government devalued the Yuan by 1.9 percent against the dollar. The initiative, which may be rooted in an effort to limit capital outflows from China, just made real estate more expensive for Chinese buyers — especially in New York, which has been a frequent destination of Chinese capital.


Will the Bronx be the new Brooklyn?
Some believe that the Bronx can usurp both Queens and Brooklyn as the new up-and-coming neighborhood in NYC. Although the Bronx was burning only a few decades ago, it has several fundamentals — multifamily housing, big-box retail, malls, and more — that make it a prime candidate for a renaissance.
Can a building be "too" corporate looking?
It's no longer a secret that millennials are changing office environments. Their affinity for "exposed wood and converted warehouses" has put classic and corporate looking buildings at a disadvantage. Instead, the fringes of CBDs are seeing strong growth. If you are growing tired of these "cool" office environments, you can thank Alphabet (née Google) for introducing the concept.


Real estate's love/hate relationship with technology
Our friends at Honest Buildings wrote an article about how "many forward-thinking real estate professionals have realized that technological innovation and old-school real estate practices aren't mutually exclusive." This realization — and a few other trends — could help explain why CRETech has seemed to explode overnight. We're certainly not complaining.
In VTS news this week, we announced new strategic investors and published an article about how the best CRE brokers use Linkedin to drive new business.