Creative Leasing Boosts Phoenix Office and Retail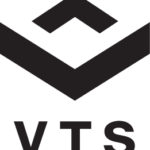 If there was ever a time when leasing an office building or shopping center was easy, those days are over. The rise of the IoE (Internet of Everything) has drastically changed the playing field for both sectors of commercial real estate.
Creative office, pioneered by the tech industry, has transformed cubicle settings into open areas. And remote workers and small businesses have made shared-office concepts major players. In retail, e-commerce, especially Amazon, forces retailers to create a transaction experience consumers can't recreate on their computers.
The Phoenix metro area is far from immune to these challenges, but landlords there are finding creative ways to overcome this changing environment.
From mall to creative office
This development is a great example of ways investors are dealing with a changing office environment, both in the Phoenix area and nationally.
Before the creative-office movement started transforming assets across the country, there was the Scottsdale Galleria, an enclosed mall that closed in the early 1990s and has gradually transformed into a tech-heavy office building that leases to several national tenants, the latest being Indeed.com, arguably the country's largest job-seeking site. Other tech tenants, such as Yelp, Sisense and Clearlink are also in the 537,000-square-foot asset, owned by Stockdale Capital Partners, which plans on adding another 200,000 square feet to the facility by the end of the year.
There are several other similar examples, both existing and underway, scattered throughout the city. RED Development has broken ground on Block 23, which will include a 200,000 square feet of tech-geared offices, a Fry's grocery store and 330 apartments Another mixed-use development with creative office is planned for downtown Phoenix near public transportation.
Continued overall office improvement
Though vacancy rates dipped a bit, the Phoenix office market turned in a strong first quarter on many fronts, according to a Colliers International report. Rents are on the upswing, hitting an average of $23.76, up 4.5 percent from the same prior-year period. There is also 1.2 million square feet of assets under construction, as absorption for high quality properties is high. The vacancy rate was at 16.5 percent during the first quarter, but Colliers expects it to improve to 15.2 percent by year end. Creative office is undoubtedly a part of this overall positive momentum in the commercial real estate sector.
Scottsdale Fashion Square adapts with times
Scottsdale Fashion Square is arguably the most successful mall in the Phoenix area, but its owner isn't taking that for granted. The Macerich Co. is underway with a major redevelopment of the mall, making it part of a multi-use facility that will include more restaurants, a hotel, residential units and class A office space. All of these additions will bring a potential daily consumer around the surrounding stores.
In north Phoenix, Vestar is adding more experiential components to Desert Ridge Marketplace as part of its $15-million renovation. This includes a renovated event stage, two new LED screens for activities, the addition of several restaurants and other improvements to the 1.2-million-square-foot asset.
Brick-and-mortar retail thrives in PHX
Experiential or not, physical retail stores as a whole are performing well in the Phoenix area. The area has projected rental growth and falling vacancies for the remainder of the year, reported Marcus & Millichap. Vacancy is expected to fall to 9.4 percent from 9.7 percent, and rents are poised to climb 2.4 percent, hitting $15.24 per square foot.
Besides innovation by landlords, population and job growth are helping this market as well. Marcus says that 43,000 households will be created this year, and population is supposed to increase by about 573,000 over the next five years. In addition job growth should rise 2.2 percent in 2017.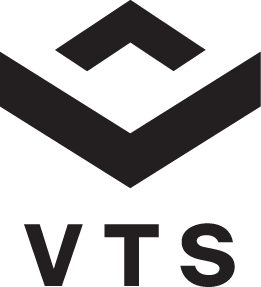 Ian Ritter is a veteran business journalist who has covered the retail and commercial real estate industries for more than a decade. He has held high-level editorial positions at GlobeSt.com and was formerly an editor at the International Council of Shopping Centers magazine SCT. He is a regular contributor to VTS' blog and is also online content manager for the engineering firm GRS Group's blog. Over his career, Ritter has written for several publications and holds a Master's degree in Journalism from Columbia University.