CRETech 101: Leasing & Asset Management Platforms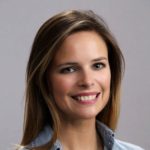 Director, Content and Communications, VTS
Being a commercial owner today is more challenging than ever before. A rapidly changing investment landscape is bringing unprecedented complexity and creating a highly competitive environment:
Industry consolidation has resulted in massive and complex real estate portfolios that span geographies, product types, and investment strategies. The current systems and processes are failing to keep up with the increase in scale.
The institutionalization of CRE as an asset class has dramatically increased the reporting requirements for investors and regulators. Owners struggle to keep up with these new and burdensome reports, and are realizing that increased headcount is not a viable solution.
Increased capital and competition for deals is requiring more sophisticated leasing and investment strategies to find yield. This trend is creating greater pressure to make leasing more streamlined and insights-driven.
The industry's antiquated tools and systems are buckling in the face of these new challenges. The result is wasted time, lost opportunities, and increased portfolio risk.
A thirst for change has resulted in a new wave of technology, known as leasing and asset management platforms, that seek to solve this pain by replacing static documents and antiquated processes with a single, dynamic platform.
What is Leasing & Asset Management Technology?
Leasing and asset management is a new breed of technology that allows commercial real estate professionals to:
Streamline the end-to-end leasing workflow for every member of the team and provide visibility across the entire company.
Consolidate fragmented and static documents into a single platform that is dynamically updated and securely accessible from any device.
Instrument every aspect of their leasing and asset management business to help spot problems and measure performance in real-time.
Unlock more value in their portfolio by creating customized analytics and proactive alerts to make more strategic decisions.
With a leasing and asset management platform, owners dramatically increase the productivity of their leasing teams, spend less time in the weeds of reporting and data gathering, significant decrease portfolio risk, and ultimately drive portfolio performance.