David Ritchey of JBG SMITH on Using Digital Platforms to Reach Audience in New & Unique Ways During COVID-19 and Beyond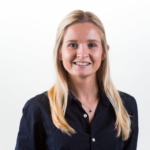 Sr. Manager, Content Marketing, VTS
Undoubtedly, the COVID-19 pandemic has disrupted the world of commercial real estate, but it also has fast-tracked the adoption of innovative and groundbreaking technologies in order to do business during this time. Since the onset of the pandemic in 2020, JBG SMITH, one of Washington, DC's biggest real estate developers and office landlords, has continued to push forward on key initiatives that will help them attract and retain the next-generation office tenant as the world returns to work.
VTS sat down with David Ritchey, EVP of Leasing and Asset Management at JBG SMITH, to understand how they're navigating COVID-19 through reinvestment in the portfolio, their healthy workplace blueprint initiative, and new digital marketing efforts with VTS Market & Marketplace.
Read on!
VTS: Can you tell us more about JBG SMITH?
David Ritchey: JBG SMITH is an S&P 400 company that owns, operates, invests in, and develops a dynamic portfolio of high-growth, mixed-use properties in and around Washington, DC. Our portfolio currently comprises about 16.7 million square feet of high-quality office, multifamily, and retail assets. It also maintains a robust future development pipeline encompassing 17.6 million square feet of mixed-use development opportunities.
One of the unique differentiators of JBG SMITH is our understanding, expertise, and commitment to urban placemaking. We've had the chance to be involved in numerous transformational projects around Washington, DC, and have begun a massive redevelopment of National Landing. This project specifically feels like our Superbowl opportunity— whether it's the additional retail and residential, Virginia Tech's future arrival, or our smart city initiative – it's our chance to create something really special.
As it relates to managing our buildings, first and foremost, it's all about communication. As things are changing, especially during COVID, we have to make sure that we have an open line of communication with our tenants. And then, of course, we also have strong communication with our brokers, tenants, and community leaders. It's that partnership and communication that makes things work for us at JBG SMITH.
VTS: What are some of the biggest ways you've needed to adapt your leasing and marketing processes during COVID-19?
Ritchey: The pandemic has required us to think and act differently around, "how do we reach our customer?" That really ties first and foremost into our existing tenant customers since there's so much uncertainty. We've invested heavily in our outreach to existing tenants to make sure that they know we're doing everything we can to keep our buildings safe and ready for their return when they're ready. And then, we've also focused on our broader corporate outreach to tenants that are in the Washington, DC business community but aren't in our portfolio today, to make sure that they understand the same.
That is, that we're making the continued investment in our buildings from a physical standpoint, not only in our lobbies or rooftops but also in the neighborhoods that we're in. Coming out of the pandemic, we expect there will be a flight to quality, and tenants are going to pay close attention to the environment they're committing to and the operational procedures associated with the current landlord. We're really fortunate at JBG SMITH as we feel we're well-positioned to address that strong need for a higher-quality experience across the Washington, DC tenant base.
Additionally, I'd say we're also very focused on our outreach and engagement to the brokerage community. The tenant reps are the lifeblood of our leasing success, and we truly view them as an extension of our broader brand and platform. So, having strong communication and building trust and confidence are fundamental to the success of our office portfolio.
And finally, another area where things have changed quite a bit in the post-pandemic world is the use of new outreach mediums, such as VTS Marketplace, which are critical to that success as well.
VTS: How are you supplementing your leasing strategy with digital marketing?
Ritchey: We have expanded our outreach through new channels, such as social media, as we make a more concentrated effort to communicate the many positive things happening across our office portfolio. But due to the COVID-19 pandemic, we needed a platform that allowed us to bring that same great experience to the tenant in a virtual manner, and we feel like we found that with VTS.
I would say VTS Market & Marketplace is a critical component to that process as well. We're excited about the platform and the way it allows us to reach our audience in new and unique ways. At JBG SMITH, we've always invested heavily in the tenant tour experience, whether it's new videos or digital channels, but the VTS Market & Marketplace platform is critical as we can now share those experiences in a digital way.
VTS: Why did you start looking at a solution like VTS Market?
Ritchey: The launch of VTS Market & Marketplace, as you know, timed perfectly with the pandemic. The VTS team engaged us at the right time as we were searching for new and unique ways to reach our customers. We realized that our audience is spending much more time in front of a screen and less time out and about.
While that was the main reason we started looking, we also wanted to make sure we were communicating a message of continued progress within our portfolio and show that we were invested heavily in safely bringing people back to work. And we're doing that through our Healthy Workplace Blueprint, which is our comprehensive plan to address the physical and operational changes we've made to our office buildings in light of the COVID-19 pandemic.
Additionally, we wanted to communicate that we're continuing to invest capital in the repositioning of our buildings.
VTS: What results are you looking to achieve with VTS Market?
Ritchey: At the end of the day, we're looking to drive awareness to our customers. We know that we have an exceptional portfolio of properties that are extremely well-located in dynamic, urban neighborhoods. For us, it's just simply about making sure that we're able to most effectively reach our audience with all of the great attributes that we have to showcase within our portfolio.
VTS: What do you think the office sector will look like after COVID-19?
Ritchey: First and foremost, we're big believers that the workplace is here to stay. But our current and future customers are thinking about space utilization in new and dynamic ways, which is very exciting. Ultimately, we think that will create a higher level of activity in the marketplace in the coming months and years. Given the quality of our assets, we feel this will be a great opportunity for us to expand our customer base as more companies emerge from the pandemic and start thinking differently about their space utilization.
We're investing heavily in repositioning our existing inventory of office products to ensure we're meeting the needs of the next-generation office tenant. Whether it's a new lobby, roof deck, fitness center, meeting spaces, or just having the right technology in place, we're addressing the important details to really transform the customer experience as they enter one of our buildings. Our repositioning of the 1550 Crystal Drive lobby is a perfect example of this repositioning.
The pandemic has required us to rethink nearly every operational aspect of our office buildings. And we're proud of the effort we've put into that and where we've landed with things like our healthy workplace blueprint. We believe it responds to the needs of our tenants and shows how we're prepared for when our customers are ready to come back to the buildings.